The leaders in the mining supply and service industry have proven that mining is only as efficient and productive as the quality of products and services provided by mining supply companies. Over 400 Northern Ontario mining supply and service companies can boast of their historical influence in mining camps worldwide. The sector employs a larger number of skilled personnel than all direct mining and refining jobs in Northern Ontario. Making this happen are industry leaders who have created a major industrial sector that is recognized globally.
MineConnect honours those pioneers – both living or deceased – by inducting an outstanding leader(s) to our Hall of Fame during each Annual General Meeting, where the time, effort and competencies that these visionaries have brought to Northern Ontario is publicly acknowledged. 
We are now accepting nominations for the 2023 Hall of Fame inductee until December 8, 2023.
Hall Of Fame – Nomination Guidelines
Size : 421.1 kB Format : PDF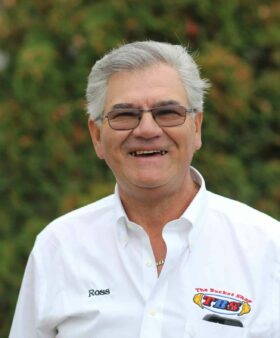 Ross Woodward
President, The Bucket Shop - Timmins
Ross has been dedicated to business in the community and region since
1981. As the General Manager of United Supply, he was asked to lead the company out of a struggling financial situation in 1985. Not only was the company turned around, but it was grown into a regional success story. He capitalized on an opportunity for ownership in 1989, and grew the umbrella of companies exponentially, until he sold United Supply in 2015.
The Bucket Shop, its services arm of Steeltec, and the United Equipment Rental division are the current focus under Ross's leadership. A longstanding belief that Ross endorses, is that change is constant. He has embraced and accepted the consistent state of flux, and uses it as an opportunity for growth, learning, and competitive
advantage.
He is a proud husband, father, grandfather, mentor, and business owner. As a testament to his values and priorities, he balanced the importance of his desire to be by his wife's side during her battle with ALS, and the tremendous growth of the business. Any colleague will give overwhelming endorsement of the successful balance that he achieved.
Operating with passion and intensity, he maintains a quiet humility. Those that have been connected to him will attest to his business acumen, generosity, mentorship, sincerity, influence, and integrity. He has achieved extraordinary levels personally and professionally, and has an energy and attitude that creates a better environment wherever he goes.
Success to Ross, is not measured by awards, yet he and his company have received many. He leads from the background, yet finds himself in front. He empowers others to grow, which strengthens his own position. He is a lifelong student, while being the teacher. In short, he epitomizes the effective leader.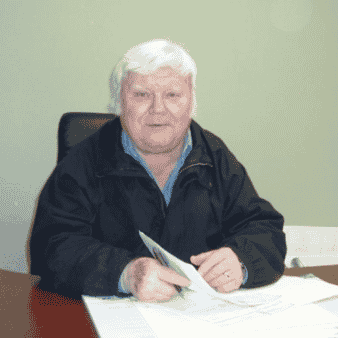 Norbert Hoffman
Novenco
Norbert W. Hoffmann was born in Strassburg, Germany in 1940. After serving in the navy with NATO, he emigrated to Canada and started his own general construction and masonry company. In 1980, he turned his attention to the industrial and mining sector.
By 1994, he developed his own formula and process to create and manufacture special polymer concrete tanks used in copper and zinc refineries, a niche market with only two competitors in Chile and Belgium. Novenco's products have since been utilized by such companies Teck Cominco, Hudson Bay Mining, Xstrata and Vale (including latter's pilot plant in Voisey's Bay) and byengineering firms such as SNC Lavalin and Bechtel.
Over time, Novenco has ventured into such areas as coated industrial flooring, plastics, wind turbines, slings and chokers as well as providing refractory bricks into markets such as sawmills and co-generation facilities. It also serves as a general contractor and repair and maintenance firm to mining producers during shutdowns of their furnaces (Timmins, Sudbury and Sault Ste. Marie).
Novenco continued to pursue research and development, working on government projects and to make their signature tanks lighter and more acid-resistant.
Norbert's advice to his employees and associates is; "Servicing your customer is number one, and you have to please them. Once they get to know you over the years, an if your service is good and price is right, you're in". He also impresses the need for continuous improvement and discipline. He rises every morning at 5:00AM and begins the day by writing everything down in his daily journal.
Norbert's philosophy is personified through his hosting of an annual "Oktoberfest in July" event for customers, friends and local dignitaries at his Sudbury-area farm.
His legacy is continued today under the leadership of his son, Erick from Novenco's 7,500 square-foot site within the Valley East Industrial Park in Val Caron.
Says Norbert; "It's certainly been an interesting time. I wouldn't give up Northern Ontario for anything, and we're clearly here to stay."
Watch Induction Video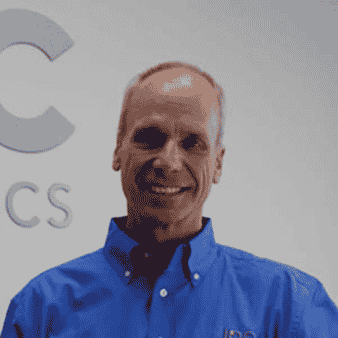 Steve Matusch
Ionic Technology Group
Steve Matusch was a born engineer and entrepreneur. Naturally curious, he always wanted to know how things worked, and he loved developing solutions to problems. Steve combined his love of automation (in his words "playing with big expensive toys") and his love of business ("the most fun game in the world") to create a very successful growing group of companies that employs more than 100 people and that has put custom automated equipment on every continent. There is no question that Steve Matusch's dedication, enthusiasm and creativity have been instrumental to the Ionic Technology Group's success.
As part of his engineering degree, Steve spent a co-op work term at Inco's Copper Refinery. He was enthralled by the automated equipment, particularly the anode and cathode handling systems. He decided "That's what I want to do someday. I want to design those contraptions."
After graduating, Steve went to work at Hastech, a division of Linamar Machine in Guelph, Ontario, a company he admired greatly. He worked very long hours and progressed from production machinist (Engineer in training), to Project Engineer, Materials Manager and within three years, he was offered the position of Plant Manager. After much soul-searching, he declined and moved to Sudbury to join the family business. Steve worked briefly supervising field construction for Copper Cliff Mechanical, then moved to manage Metex Manufacturing.
While Steve was working at Metex, Inco's Copper Refinery asked him to design and build a remote-control scrap transfer car. Steve did so successfully, and enjoyed the job tremendously, finding it much more exciting than steel fabrication. He saw opportunities in the design/automation field in Sudbury, and with two more projects beckoning, he decided to strike out on his own. With his father's blessing and his wife's support, Steve incorporated Vismat Systems and began working from his home office in January 1999.
In late 1999, after a successful first year, Vismat merged with Stellar Inc to form Ionic Engineering Limited. Steve focused on custom automated equipment. He and his growing team developed the Ionic chute (now the Variant Mining Technology chute) and the first robotic copper stripping system in the world for Xstrata Kidd Process. After outgrowing facilities in Copper Cliff and Sudbury, Ionic built a large assembly shop in the Walden Industrial Park in 2003.
One of Steve's greatest strengths was his ability to come up with concepts and solutions. When faced with a new problem, Steve never said no. He almost always had ideas for solutions, but if not, he relished the challenge of finding them. He shared his enthusiasm for innovative yet practical designs with his staff, and his team is frequently heard saying "Steve would say…"
Steve was proud of creating high paying skilled jobs in Northern Ontario. He was a great leader who wanted to hear feedback from his employees and encouraged everyone to collaborate. He believed in letting young people learn and grow within the company and share their unique perspectives.
In addition to encouraging collaboration within the Ionic group, Steve collaborated with other people and companies. His philosophy was to be open to possibilities, and over the years, he and his team developed many enduring partnerships, including Xstrata, Carriere Industrial Systems, Makami Engineering, CAID Industries, to name but a few.
In addition to being an inspirational professional leader in Northern Ontario, Steve was also an influential pillar of the Greater Sudbury Community. Under Steve's leadership, Ionic donated $100,000 to the Sudbury Foodbank in June 2019.
Steve had a passion for science and technology and a lifelong love of learning. He encouraged others to learn too, coaching a First Lego League robotics team and mentoring the Lo-Ellen Park Secondary School robotics team.
Steve was always enthusiastic about fitness, especially running. When his children were born, he set aside white-water kayaking in favour of marathons and triathlons and completed an Ironman competition in 2004. He decided that Sudbury needed a "real" marathon, and was the director and founder of SudburyROCKS!!! Race, Run or Walk in 2005. He worked tirelessly with others to turn it into the successful community and fundraising event that it is today. Steve loved introducing people to running and was very encouraging. Under Steve's leadership, Ionic continued to support and sponsor community events related to physical activity, like the Ionic Mountain Bike Tour that raised $39,000 for the Northeast Cancer Centre.
Thank you Steve.
Watch Tribute Video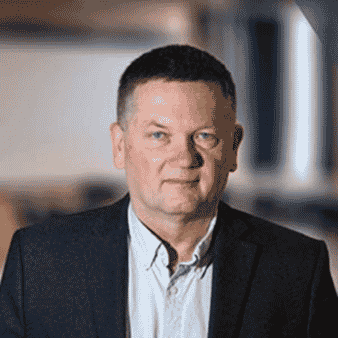 Walter Siggelkow
Hard-Line
Walter Siggelkow started his mining career working as a machinist for Raise Contracting in 1979 before starting work for Denison Mines at Elliot Lake in 1981. Over the next 11 years, Walter achieved his Heavy Equipment Mechanic, Motor Vehicle Mechanic, and Truck and Coach Mechanic licenses. During that time, he specialized in electric hydraulic jumbos. Walter maintained the first remote-controlled rod changer drill that Sandvik sold to the mine.
A work injury forced Walter to rethink life's path, so he went back to school graduating from Cambrian College's Electronics Engineering Technologist program in 1991.
After graduating, Siggelkow started as a Field Service Technician installing remote controls and became the general manager of Thompson Technology in Lively, Ontario. It is considered one of the first companies in the world to offer turnkey radio remote control systems for any brand of machine in mining and military applications.
Shortly after, Walter got the entrepreneurial itch. This is where HARD-LINE comes in, a global technology company. In the summer of 1996, Walter and five others got together in his basement to figure out how to better create radio remote control (RRC) systems for mobile heavy equipment, that would take operators away from the cab and place them in a safe and distant location.
Owning HARD-LINE for the past 25 years, Walter and his team have made significant contributions to mining, waste cleanup, other industries, and local organizations. Walter has travelled all over the world, working on hundreds of jobs by installing his creations like RRC on different types of heavy machinery. Aside from RRC, Walter played a significant role in creating: the TeleOp suite, the LP series, and BackBone Networks, just to name a few.
While Walter kept busy, he always made time for local education. In 2018, a partnership was forged between HARD-LINE and Laurentian University's Mechatronics program of the Bharti School of Engineering. HARD-LINE made an investment commitment of $250,000 over five years. Walter has kept an open-door policy with a number of programs at Cambrian College, Collège Boréal, and local secondary schools, inviting students to participate in work placements at HARD-LINE. Students gain industry experience before getting full-time employment with HARD-LINE or with other companies. He has also kept a strong relationship with the Lo-Ellen Park Secondary School Robotics team helping to fund trips and equipment while inviting teams every year to Dowling to give the students a tour of the facility while sharing his life experiences.
Call Walter what you will, a creator, entrepreneur, proud husband, and father of three, grandfather of five; he is passionate about his work, his employees, and his community.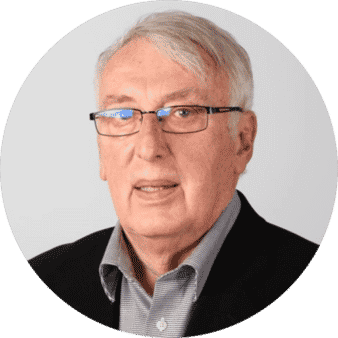 Dick DeStefano
Thank you all for being here…and for allowing me the opportunity to introduce my dad, and my best friend, Richard.
As I was trying to develop some context for this introduction, I explored a lot of adjectives that I believe describe him…words like…
Innovative
Committed
Driven
Passionate
Frank
Visionary
But I landed on a non-adjective…the word CAREER.
What makes a career?
The definition from the Business Dictionary says a career is…
The ACTIONS taken and PROGRESS made by a person throughout a lifetime, especially those related to that person's occupations. A career is often composed of the jobs held, titles earned and work ACCOMPLISHED over a long period of time.
When I read that, several words stand out – namely
Actions
Progress, and
Work Accomplished
When I think about my dad, those words very accurately depict his life. Let me provide a brief history…
He is Sudbury born and raised…and mining was an early influence, as the first family house was in the Crow's Nest in Copper Cliff.
Success and impact came early as a hockey and football player with St. Charles College and Scollard Hall.
After earning his Bachelor's degree at Western University and a Masters at Michigan State, he returned home and immediately began to impact the community!
Early on, he was a High school teacher, football, basketball and hockey coach, and league convener.
Sometimes his methods were not without controversy – As an article about the summer basketball league that he created mentions, "…his "iron-fist rule" has led him to be called both a dictator and a saviour!"
While teaching, he met Maureen – the daughter of a miner from Manitouwadge – fell in love and married. He entered local politics and soon became a city alderman. Most importantly, he became a father to me and my brother Joel, and is now a Nono to three amazing grandchildren!
As a man with massive curiosity and everchanging interests…He continued to take on new challenges and expand his influence…
He was a career counselor at Cambrian College and then at the University.
He also led several Strategic Planning Initiatives for the city…and was the director of the Ontario Summer Games in 1983, which hosted over 3,000 athletes.
He then became a commissioner for the CRTC…and ultimately became a business owner.
He's also remained true to his roots over the years, continuing to make time for a game or two of bocce with the boys in Gatchell!
I want to come back to the definition of CAREER again, as the words;
ACTION
PROGRESS, and
Work ACCOMPLISHED
MOST CERTAINLY define his efforts over the last decade and a half as the executive director of MineConnect.
While he is a man of many, many words – a trait of which I know you are well aware – he is TRULY a man of ACTION.
17 years ago, in partnership with his friend Paul Reid and many of you in the room, my dad took ACTION.
He reached out to the mining supply community to gauge interest in creating what would ultimately become this trade association.
Rumour has it that an offer of breakfast at Eddie's Restaurant was a key incentive to attend that first meeting!
Over dozens of subsequent conversations, debates and discussions he was able to generate enough momentum to get things officially started in 2003.
PROGRESS wasn't always easy or smooth as he and board members worked to help business owners and leaders at the local, regional and national levels understand that by working together…
They could create awareness for the vast pool of human capital, innovative thinking and technological expertise that exists across the north in this sector.
With perseverance, singular commitment and a unique ability to communicate the association's mission and vision, progress was indeed made.
Relationships were built with companies and governments around the world – from China to Russia to Africa to South America – in an effort to ensure they understood the value of working with all of you and the association!
Funding sources were uncovered and secured, new members were pursued and awareness and impact continued to grow.
The list of ACCOMPLISHMENTS is many!
While my dad certainly appreciates the recognition he has received for his efforts, know that the real win for him was to help MineConnect become a self-sustaining, globally recognized brand.
Through years of…trade missions…mining shows…website development…article writing…workshops…interviews…and direct engagement with organizations around the world…
You, as MineConnect members, are now in an enviable position!
You have a mechanism to create unique partnerships, find new customers, maximize your growth and potential…
and make a difference in the industry and in your communities.
That, to my dad, is the type of accomplishment that matters most!
It's with great pride and admiration that can tell you that my dad's impact is tangible and visible…
Not only in this room,
But across this city and region… and beyond!
I'd like to end with a short personal story…
Several years ago, I was going through a tough time at work. Things were overwhelming, I was trying to solve what felt like a growing list of problems, and felt like I was losing ground.
My frustration was seeping into my home life and was becoming a husband and father I knew I didn't want to be.
As I shared my pain and vented, he listened quietly and then later that night sent me a quote from Ralph Waldo Emerson, that I still carry with me today.
It sits in my car, in my visor, and on tough days, I'll park the car in the driveway, pull it out and read it to myself.
Well, I reread it again last week and thought about it from a different perspective.
The words…to me…can also directly apply to someone who has completed one stage of their career and is ready to start a new adventure.
Let me share the quote with you now…and return it back to my dad!
Finish each day and be done with it.
You have done what you could.
Some blunders and absurdities no doubt crept in; forget them as soon as you can.
Tomorrow is a NEW DAY.
You shall begin it serenely and with too high a spirit to be encumbered with your old nonsense."
Dad – as YOU start YOUR new day, know how PROUD Mom…Joel…me… and our entire family are of you.
You have certainly done what YOU could and accomplished much!
And we can't wait to see what tomorrow brings for you!
Please help me welcome, my father….and the founder of MineConnect…
Richard DeStefano!!!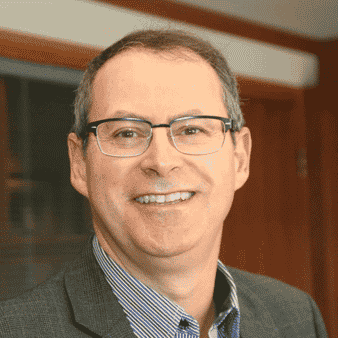 Dr. Roy Slack, P.Eng.
Cementation
Thank you to the MineConnect selection board for this recognition. As a lifelong service provider, being recognized by my peers within MineConnect, the greatest conglomeration of mining service providers in the world, this is a truly a great honour.
Bonjour mes amis et merci beaucoup pour ce grand honneur. Je veux parler toute les gens ici aujourd'hui de mon amour pour les constructions des mines.
As a student I worked two summers at Geco in Manitouwadge and one of my jobs was on shaft inspection. I remember trying to figure out how anyone could have built that concrete shaft. When I graduated I started my career as a contractor, working for Redpath at the Mine Seleine shaft on Isles de la Madeleine. Coincidentally it was a project that Cementation had subcontracted to Redpath as Cementation was leaving North America at the time. From Isle de Madeline I went up to Timmins on Dome No8 shaft and then up to Hemlo. From there to Val d'Or to do the Chimo project. I also managed the engineering studies for Craig Shaft and for Kidd No.3 shaft during that time.
In 1988 a mining company made me an attractive offer in operations. I respectfully declined. It was too late. I was already in love with building mines.
In 1989 Risto Laamanen and Stan Bharti made me an offer I couldn't refuse and I became a partner in BLM Mining Services. I had no idea how to start or run a company but that certainly didn't slow us down. There were lots of Maalox moments and relationship building with the bank and other things I won't go into. But one such moment is important to note here. Early in the company history we had a Client go under and we were out a lot of money, we had no cash to pay our suppliers. I spoke to each of them and committed that we would pay them in full, which we eventually did. I will never forget the support and understanding of the Sudbury mine supply community. Some of the companies are here today. Thank you.
So from 1989 until 1995 I was in Sudbury (Lively actually). In 1990 I believe Mauno Kohtakangas came to see us. Mauno was a long time Falconbridge employee and lived in Onaping. He said his son was working in North Bay at Denis Netherton Engineering and would there be a chance we had a job for him in Sudbury. I hired Eric to work the backshift on a conveyor installation at Stobie, and before the end of the job he was leading the shift. We never looked back. And a few years later we bought Denis Netherton Engineering, which today is Knight Piesold, but that's another story.
In the mid 90's Stan was turning BLM from a services business into a junior miner. I had a great opportunity in junior mining, but my heart was in contracting. I went back to Redpath for 2 years before starting my own company, Mine Project Services.
One of my Clients was the Cementation company out of Doncaster in the UK. They wanted to re-establish Cementation in North America and hired me to evaluate potential acquisitions. After I submitted a report recommending Aurora Quarrying for all the right reasons, they came back to me with Plan B. Instead of buying a company would I start one for them? That's right, I was Plan B.
So we started Cementation in 1998, 20 years ago. People still have no idea what a unique company it is. It was founded on the principle of profit as an enabler, not an end goal. Our vision was to change the industry, to make our work safe, not just safer but safe. To eliminate adversarial relationships and to make engineering part of the construction process again, not just an earlier phase of it. Our focus, and really our guiding principle was making decisions on what is "best for project". But I want to repeat a key part of this concept. Profit as an enabler. What I mean by that is that the purpose of the company is not to make money, the purpose of the company is to improve our industry and the lives of the stakeholders. We generate profit to enable us to do these things. So when a downturn hits, we don't layoff people, our margins shrink, and that's OK. Because we know when things get busy again we and our Clients will need those people and our long term approach has been what is best for our projects and our industry.
When we think of what makes countries great sometimes people think of GDP and military strength, but what makes countries good is how they treat all their citizens and their neighbours. The same applies to companies. We became a great company in terms of size and influence but more importantly Cementation is a good company and that is measured in how we treat our people, our Clients and partners, and the communities we live and work in.
So how do you give back to an industry that has been so good to you? Some people donate to worthy causes, many mining people have done this. But perhaps you don't have $5million or $10 million burning a hole in your very large pocket. The most valuable thing you can do to give back is to donate your time. Volunteer, for the CIM, PDAC, MineConnect, or another organization whose values align with yours and you feel can make a difference. Your time is the greatest gift of all.
The significance of going from the Totten Project to the Totten Mine is the culmination of huge effort on the part of the whole mining community. To build something that will provide minerals that will improve the quality of life of Canadians, empower and improve the lives of our aboriginal peoples, and to do so with a commitment to protect the environment, is a truly noble profession.
In conclusion, I fell in love with building mines, and then building companies to build mines. The process from concept to design to completion, and the people who do the work, I am still in awe of. Our industry, the mine service industry, continues to strive to make our work safe and efficient so more of our Clients can realize their dreams of having an operating mine. We just want to realize our dream of building it for them.
Thank you once again for this great honour and for your attention.
Dr. Roy Slack, P.Eng.
President Cementation Canada.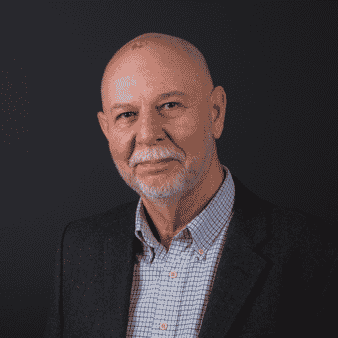 Tom C. Palangio
Wipware Inc.
By Thomas Palangio (Tom's son)
From Humble Beginnings Come Great Things
Some of the most extraordinary people come from humble beginnings.
Tom's story began when a couple of Italian immigrants chose to call Northern Ontario home. His grandfather was a railroad engineer and by happenstance he was stationed in North Bay; their family was large and was one of the first to establish the city. Tom's lineage is steeped in engineering, hockey, and beer – all the ingredients for the perfect Canadian male!
Fortunately, hockey and beer didn't take, but engineering did…
In 1965 an ambitious Tom moved to Southern Ontario seeking enlightenment. He knew he succeeded when he met and married his wife of 46 years, Phyllis. Working as a Butcher to finance his educational endeavours, young Tom dabbled with electrical and mechanical engineering; but eventually completed his education in architectural design at Algonquin College.
With their educations complete, Tom and Phyllis truly became enlightened when they moved back to Northern Ontario. They ultimately settled in Bonfield where they built a home for their three children and started their very "hippy" life in the woods.
Never being a quitter, Tom ironically started his professional career in the electrical field with Ontario Hydro.
But really – who doesn't want to blow things up?
As expected, when an opportunity arose with DuPont (later ETI), he accepted, and so began his love affair with explosives…lucky for him, his wife was a nurse. After 27 years with DuPont and ETI he worked his way up to Technical Specialist where he quickly realized measuring the blast might be a lucrative niche.
And so, in 1986, Tom's fourth child, WipFrag, was born. In collaboration with John Franklin and Norbert Marez of Waterloo's Earth and Computer Sciences divisions, the Waterloo Image Enhancement Process, or WIEP, was created. Recognizing the importance and sales potential of their discovery the trio formed WipWare to further develop and market the technology internationally. A Palangio home addition was built to house WipWare which was soon doing business on a global scale from Bonfield – current population 1,975. But "home-business" is just another term for workaholic and before long 145 Palangio Road also housed Bonfield Mining Group and Topex.
For the next several decades Tom focused on WipWare, while blowing up beaver dams for the locals in his spare time. As a result, WipWare grew and added a host of complimentary machine vision technologies to its roster, and like most children, moved out of the family home.
His work allowed him the opportunity to get paid to travel the world and work on epic projects like the Panama Canal. After visiting every continent and satisfying his wanderlust, Tom turned his attentions to more local pursuits and secured positions on numerous boards and councils supporting mining, business, and future generations in Northern Ontario.
Some of these include: the Blue Sky Mining Cluster, the Ontario Mining Industry Cluster Council, NORCAT, the CIM, Canadore College, Nipissing University, and of course MineConnect where he met his long-time friend and colleague, Dick DeStefano.
Tom has more than 40 years in the mining and explosives industries and over 22 years as an entrepreneur – 50 if you include his butter making venture. His success has been marked along the way by countless awards, achievements, and recognition – from the OACETT Technical Achievement Award to being a two time Northern Ontario Business Awards recipient for Entrepreneurship and Innovation.
He is undoubtedly an expert in his field.
As Chief Technical Officer at WipWare, I'm proud to introduce you to, my extraordinary beginning, my father, Tom Palangio.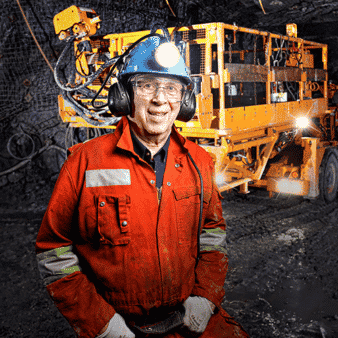 Don (Ducky) MacLean
MacLean Engineering
By Lisa Rennie (Don's daughter)
What's in a name? My father has many facets to him, and with each side of him, and each time in his life, he in fact, had a different name. You can always tell the point in time someone knew him, by what name they called him.
Son Donny, was the take charge oldest child. Brother Donny, was described by his sister as "somewhat benign but always an observant presence". Donny's sisters tell stories of him hoarding all of his candy while they ate all of theirs. He would then pay his younger sister in candy to run around and do errands for him, all the while admonishing her for not saving her candy. A Capitalist and Entrepreneur from the get go.
Donny followed in his father's footsteps, working underground and becoming the youngest shift boss the mine ever had. Along with his descent down the mine elevator, Donny became Ducky MacLean, after his father Ducky.
Ducky was before my time, but sit around any mine site lunchroom and Ducky stories abound. He was tough and driven but always fair, and wouldn't expect anything of his shift that he wasn't willing to do himself. And when the shift was over, there wasn't a glass of scotch nor pint of beer that was left on the table.
In 1973, his desire to be his own boss came to fruition with the birth of MacLean Engineering and Marketing. He chose Collingwood, because that was where he wanted to live. He was going to work where he wanted to live. I remember those early years of the business, the Telex machine ticking away in the mudroom as a message came through from South Africa or some other far away land I'd never been to. Dinner delays because Dad was on the phone to someone several time zones away. Always working, though he claims to never have worked a day in his life, because work was something you did that you didn't like.
He's been known to call his sales team at 5 p.m. on the Friday of a long weekend. Not to check up on them, but to continue a discussion that he had begun at a lunch meeting. The sales team always in awe at his ability to hold topic for an entire meal. This work ethic served him well as he put together a team that would fulfill his entrepreneurial vision.
I have always been aware of the trials and tribulations and of course triumphs as the company grew to become THE leader in innovative designs; taking risks many were not willing to take. Dad has the contagious enthusiasm of an entrepreneur, a sense of being able to achieve what may seemingly be impossible with no fear or mind to failure and no cause or need for blame, only the opportunity to learn and the resolve to move forward.
The first MEMCO prototype was built in 1974 and the company continues to provide an alternative approach to unique solutions. He took his role as employer very seriously. He knows all of his employees by name. A relatively easy task with a work force of 20, but increasingly more admirable as MacLean's became a global company employing some 500 employees. Somewhere along the way Ducky became Don.
An orator by nature, his State of the Union style addresses would rival Obama in substance and length. These speeches were complete with market indicators, sales opportunities, perceived constraints, global market info, sales strategies, and orders. No matter the market trend, Dad always prompted to spend with caution because nothing is for certain. Remember the hoarding candy?
In 1996, MacLean Engineering was forging ahead as leaders in secondary breaking when an opportunity in South Africa presented itself. This opportunity was associated with immense risk, at a time when MacLean Engineering could ill afford a failure. Don, always a believer in his employees abilities, and keenly aware of the potential that a technical success would provide for the global position of the company, jumped at the opportunity. To this day, the company is still benefiting from those risky, but market focused decisions.
In the early years of his career, my father led the movement to remove tracked equipment from underground with the introduction of diesel powered load, haul and dump equipment. This movement led to the elimination, or at least limited the existence, of electric powered locomotives. Today, he has come full circle. My father now leads the charge at MacLean Engineering to redefine their equipment in the new era of battery electric drives for all of their mobile equipment product line. Still, in his 80th year, pulling in to the plant with pep in his step and excitement to see what's next.
Though I didn't grow up to take a spot at the board table, Don became Dad, and I proudly carry the legacy of the name. In the words of Jim Croce, I got a name, being named the third Dawn (Don) MacLean. I now invite you all to hear from Donny, Ducky, Dad, Don MacLean.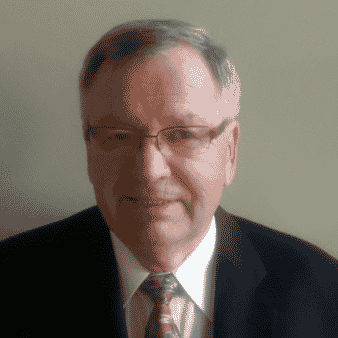 Paul Villgren
Sling Choker Manufacturing Ltd.
Born December 6, 1945 he moved to Sudbury from Finland in 1951 with his mother, sister and brother. His father arrived 1 year earlier to get established, he worked at Inco. My father went to College Street Public School. For the first few weeks he would hide under the porch of his house instead of going to school because no one could talk Finn. (Although he would come home for lunch telling his mother that all was good at school).
His early career started with a paper route and working at Rene's Service Station on Long Lake Road. When the shop was full and all the mechanics were busy he would go out and do service calls with the tow truck ( by himself ) to help out customers at that time he was 15 years old. He then got a job at the Dominion grocery store because he would drive his own car to work, when they ran out of some items the manager would send my Dad in the manager's station wagon to get items from some of the other Stores to replenish stock. " It was the fastest station wagon I ever drove " my father would say. He was still 15 years old at the time. He went to school at the Haileybury School of Mines and after graduating worked for both Inco and Falconbridge in the mining engineering departments for a total of 3 years.
He wanted to be in Sales and went to work for the Hugh J O'Neil company and worked for them for 5 ½ years selling mining equipment and supplies He saw an opportunity to sell rigging supplies so he borrowed $ 5000.00 from his father to buy a press and start, Sling Choker Manufacturing.
It became successful and he opened other locations from Elliot Lake to S.S.M all across Ontario and Quebec with a total of 13 locations. His Philosophy was if he couldn't sell them an apple he could sell them an orange he kept working on getting more lines of products to sell.
He then started another company with one of his partners called Ground Control Canada's first manufacturer of Resin cartridges also making rock bolts and rebar bolts. They patented cable bolting which enabled the mines to work safer and more efficiently in the mining cycle.
He travelled around the world to export product even selling to India for one of the largest dam projects at the time.
He started Willet conveyors which manufactured conveyor rolls and idlers for the Mining, pulp and paper and aggregate business.
Purchased Soucie Salo Safety in 1988 with another business Partner Don Heaphy. Started Rezplast Manufacturing that builds and manufactures products from fibreglass and plastic. Purchased LOB Blasting Mat in Sturgeon Falls which makes blasting Mats for the construction Industry.
In the year 2000, He started Industrial Fabrication which manufactures underground utility vehicles for the mining Industries. When computers started becoming more of a tool used in the business, he started with another partner in 2005 Rock Solid Computer Services to service the computers for all the sister companies.
He has also invested in the food industry in the Sudbury area which has grown very well. Under the group of all the company's, there are over 400 people employed. Some of his business philosophy has been to hire the best people including managers, salespeople, mechanics, parts people and customer service. Don't be afraid to empower the people, when you have good people good things happen. A few other accomplishments he was a volunteer fireman, Northern Ontario Business award. Entrepreneur recipient 1995, Chairman of the board Ducks Unlimited Sudbury were they tripled the revenue from the previous years, for both years he was there. On the Board of Directors for NORCAT. He still enjoys going to work and still has the same office at Sling Choker. He does take Fridays off So he can go to camp on Manitoulin Island. Both my parents do go to Florida for a few weeks in the winter to get away from the cold. Perhaps someday he might retire full time but that doesn't seem very likely. Mostly because I think Mom won't let him.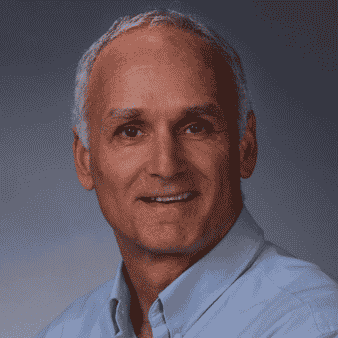 André Ruest
B&D Manufacturing Ltd.
My father Andre Ruest was born in 1961 and spent the first nine years of his life in a small northern Ontario town known as Cartier. He is part of a big family, the 8th of 9 children having 6 sisters and 2 brothers. It was there, in this small knit community that the love and respect of family, the great outdoors and hockey began and remains still today as part of his humanity. When Andre was nine the Ruest family moved to the big city of Azilda, Ontario; where the family matriarchs still reside today.
It is hard to believe, but my father did have a life outside B&D. My father has always been a very passionate man, 100% dedicated to everything that he undertook, both at work and at home. He was known by his loved ones as the man who can do it all. Everyone could rely on him for anything. Selflessness was second nature to him. He loved helping others, and being able put a smile on the face of the people he loved.
My father has always been the answer man. While he didn't always have an immediate answer to all of our questions, or an instant solution to our problems, he would always think it through thoroughly and eventually come up with a plan of action. His level of organization, meticulousness and attention to detail has always been an integral part of any of my father's projects. As he would say repeatedly, "If you fail to plan, you plan to fail." His creativity, persistence, integrity and drive have allowed him to achieve many great things. I speak on behalf of my brothers and myself when I say that we have learned the most from my father. He has taught us to be the best we can be, to strive for what we want and to never give up on dreams.
My father's success, both as a businessman, and as a father is reinforced by his strong work ethic, and discipline. He loved the work he did but what he loved even more was his family. My father was the ultimate family man and never missed one of our activities and family trips. He was also our #1 fan. While we knew our father was very busy with work, our family life was never compromised as a result of working long hours, or having to work on weekends. This was possible because of all the sacrifices he made. Very often, my father would begin his day at 3:00am, to catch up on work, so that he could spend his evenings and weekends with his family. He enjoyed spending quality time with us and was determined to be an integral part of our lives, which he was.
My father enjoyed the simple pleasures in life. Being connected to nature was his way of rejuvenation. His idea of a perfect evening was spent at the cottage, sitting by the fire, and gazing at the moon and stars. He taught us so much, but what he taught us the most is that happiness is not found in what you acquire and accumulate. That it is important to appreciate the wonders that surround you every day and to be thankful. Each day that goes by, I feel my father's presence in my surroundings; through the sun, the moon, the stars, and yes even the clouds and the rain. For him this was so peaceful.
But what about my father and his journey with B&D Manufacturing?
After graduating, his grade 13 from École Secondaire Rayside, he was approached with a job offer as a Machinist Apprentice by his brother-in-law, Gerald Dubois. Although he had a partial university scholarship to play hockey and study electrical engineering, in the fall of 1980, Andre decided to stay with B&D Manufacturing to pursue a career as a machinist. Andre has said that from the beginning, his sense was that this company was built for the long-term. His perseverance, loyalty and dedication continued from the early years, going on-site and performing demonstrations of the Portable Align Boring Machine, to 1988 when he was promoted to the Production and Field Service Manager, to 1997, when after the tragic death of his brother-in-law Gerald Dubois, he took the role of General Manager and later, becoming the Vice President of Operations.
Andre was continuously thinking of a bigger picture. He knew the potential of the company, recognized and fostered the talented crew that worked faithfully under his guidance, and committed his career to making this small town, Northern Ontario company world renowned while advocating for the industry in the North as a whole.
Under Andre's leadership, B&D Manufacturing diversified and consistently reached new levels and new audiences. He led the company through the acquisition of Alo-Tech, a fabrication company based in Onaping, ON. He instituted a full New Product Development department, which resulted in a new truck and shovel maintenance product line. He developed B&D Manufacturing's presence internationally, successfully on-boarding distributors around the globe.
But Andre would be quick to step in at this point and clarify that this was a team effort. He's always made a strong point of communicating his appreciation to the team. In Andre's Thought of the Month a few years ago, he said 'The greatest resource our company will ever have is each other. When trust and skill work together, we can expect a masterpiece. Each day presents us with new opportunities and infinite possibilities.' This 'thought' embodies Andre as a leader- and he is a true leader, in every sense of the word. He is an admired mentor to many and has earned the respect of all who have had the pleasure of working with him. Former US President John Quincy Adams said "If your actions inspire others to dream more, learn more, do more and become more, you are a leader." Andre's vision and his values will continue to push B&D forward, to new opportunities, looking ahead to a bigger picture as he's always done. Andre as a leader has inspired many at B&D Manufacturing to dream more, learn more and do more.
I am honoured to share his story with you today and to accept this award on behalf of my father and the Dugas-Ruest family.
Thank you.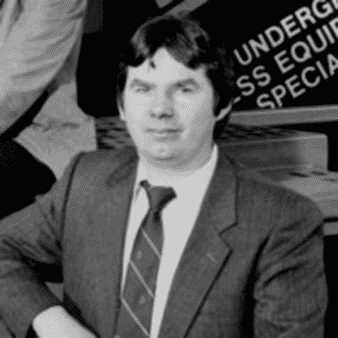 Paul Marcotte
Marcotte Mining Machinery
By Alicia Woods
Good morning, Everyone
I would like to start by thanking everyone for attending this morning. We are here to celebrate the accomplishments of industry leaders and the advances they have made in technologies, products and services.
The Marcotte family (many here with me today, my mom, brother, sister, aunts and uncles) is honored to accept this acknowledgement on behalf of my father alongside Doug Smith. Both Doug and my father have made substantial contributions to the mining sector through their innovative solutions.
On behalf of my father I would like to start by thanking MineConnect for establishing the hall of fame and for recognizing those that have made advancements in the mining industry. Thank you to Mike Castron for his kind and thoughtful nomination and to Stantec for sponsoring this event.
My father, Paul Marcotte was born in Barvue, Quebec on April 29th, 1955 to Raymond and Patricia Marcotte.
After his birth, the family moved several times until settling in Sudbury, Ontario in the summer of 1967. In the fall of that year, Paul started school at Holy Redeemer then went on to attend Nickel District High school in the early 70's, continuing his education at Cambrian in the Civil Engineering Class. In 1976 Paul married Cathy Hooson and had three children, myself, Amber and Andrew who are all here today.
After graduation, Paul went to work with his father at Jarvis Clark until they founded their own company Marcotte Mining Machinery along with his brothers Raymond, Pierre and John in 1979.
Marcotte Mining grew over the years expanding from repair and rebuild work to new design and manufacture. They later went on to design the side shift feature on the Scissor Lift which became an industry standard and today a feature that is commonly found in the Scissor Lifts of other OEMS. With those not familiar with the Scissor Lift, this feature allows the operator to slide the deck 2' in either direction getting them closer to the walls.
Paul was always his father's right hand man. Once the company was established Paul became the Vice-President of Marcotte Mining and held this title for several years. A few days before he was set to assume the role of President my father unexpectedly passed away in January of 1992 at the age of 37. Throughout those years Paul always treated everyone with respect in turn was well respected, making himself a name in the mining industry.
As a little girl I spent my weekends working with my dad – waking up at the crack of dawn, stopping by Tim Hortons to pick up donuts and coffees for the guys that were working til noon. We would end our day with those that came in to work overtime at peachies with pizza and beer and a shirley temple for me.
What I remember fondly about my dad is that he always showed his appreciation for the work that his employees gave Marcotte Mining. He was thankful for their contributions and most of all, their commitment. He worked with them and always treated everyone the way that he would want to be treated. When it was time to go out in the field and work with the customers he carried that same integrity. Growing up I always wanted to be like my father. I wanted to follow in his footsteps and one day work with him at Marcotte Mining.
It was because of the credibility of the Marcotte name and the respect that the industry had for my father that I was easily able to enter into a non-traditional role in the world of underground heavy equipment.
He was a great leader and an amazing friend, a loyal and loving husband and father. My dad was someone I always looked up to and continue to in my career and personal life. I have always admired the way he treated his employees, customers, friends and his family. He was the one that kept everyone together.
Again, it is such an honour to be up here today to accept this award on behalf of my father and the Marcotte family. Thank you for taking the time to come out this morning. Have a safe and happy holiday season.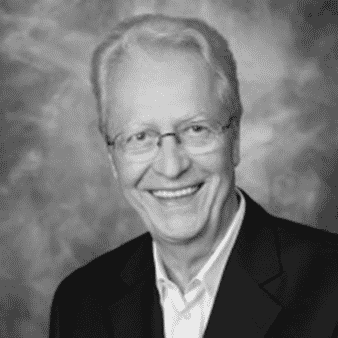 Doug Smith
Manitoulin Transport – Group of Companies
Good Morning MineConnect Members, Founding Patrons, and Guests,
We're here today to induct my father Doug Smith into the MineConnect Hall of Fame.
He has devoted 54 years to building Manitoulin Transport and the Group of Companies. He has a strong work ethic and is very detail oriented. To this day, his administrative assistant is required to sharpen about a half dozen number six pencils each morning to be at the ready. His other secret weapon is a bag of Oreos.
Doug Smith was born in Gore Bay in 1933, one of two children. The Smith Family was already established in the wholesale grocery business servicing general stores, restaurants, and service stations across Manitoulin Island. After completing Grade 13, he went to work at the Bank of Montreal, for two years in Gore Bay and then moved to Toronto for another two years at their Mimico branch in Toronto. To supplement his meagre bank salary, he worked every Saturday and every second Sunday pumping gas and servicing cars at a service station, and in the evenings played his clarinet in a band.
In 1955, his father asked him to come back home to help with the wholesale business. In 1957, they decided to add fresh and frozen fruits and vegetables to their grocery line. They bought a new Ford F900 truck was to transport fresh produce from Toronto's Food Terminal and other Southern Ontario Suppliers to the Island, Espanola, and Killarney. They also worked in cooperation with Sudbury Wholesale and George Bertrand on the same property as the Flour Mill on Notre Dame. By 1960, the wholesale business was facing stiff competition from large competitors so Smith's Wholesale was sold to National Grocers.
My father renamed the operating company – Manitoulin Transport and acquired Hill's Transport for $18,000. The infant company had a fleet of three straight trucks and four tractor trailers. He continued to service National Grocers and other customers with supplies from Toronto. Backhaul from the Island was provided by the Manitoulin Turkey Co-op. Manitoulin trucks had to be towed, most of the time, to navigate the rugged Espanola Hills, but by 1961, a new highway was completed allowing other carriers access to the Island. In 1965, my father approached Roy Cooper of Cooper's Transport who held a Class A LTL licence between the Island and Sudbury as well as licences to carry for such companies as Loeb grocery wholesale, Canadian Liquid AIr, and Canada Cement. Cooper had his Sudbury terminal in the old CPR roundhouse building that was on Elm Street at the time. My father and Roy Cooper agreed to work together and share facilities. By 1967, Manitoulin Transport and Cooper Transport merged and began providing an overnight service between Toronto and Sudbury.
The trucking industry in the 1960's, 70's, and most of the 80's was very regulated. My father spent countless hours and long trips away from home attending Ontario Highway Transport Board hearings. In order to get a licence expand our service to other communities in primarily Northern Ontario, he had to prove Public Necessity and Convenience. That meant essentially proving that existing licensed carriers were not providing a good service.
This also meant bringing existing and potential customers to the hearings, often in Toronto, and them taking the stand as witnesses to say that a new, better service was needed in the community. Competition from the railways and other large trucking companies was fierce and they often opposed licence applications but my father persevered, adding new lanes and providing a high service level to which customers were not accustomed. One hearing in 1976 lasted five weeks with 129 witnesses testifying in support of Manitoulin's Class A license north of Highway 17. It was the largest and longest in OHTB history! One entire week was spent in Sudbury where we were supported by Inco, Falconbridge, every mining supply company in Sudbury, and by the Mayor at the time, Jim Gordon.
Many of the founders of many of Sudbury's existing mining suppliers and management at the mining companies themselves were enormously supportive of Manitoulin through those years and we owe a lot to them. Those early witnesses wanted a better service and we bent over backwards to give it to them. My father spent five years looking for the right location to locate a Sudbury terminal. In 1978, we were the first company to be occupy the then new Walden Industrial Park.
By 1989, two things happened, de-regulation and a recession. Some companies hunkered down to ride out the storm. Freight volumes in the province dropped by 30%. Many of those companies are now gone. Instead, my father took this as an opportunity to expand our services even more. In the last 25 years, he led a determined expansion by organic growth and acquisition across the country. Today, our core business, Manitoulin Transport, services more direct points than any other carrier in Canada through a network of 66 terminals from coast to coast to coast.
One of MineConnect's mandates is to provide a 'one stop shop' for mining and related clients. That's exactly what we did by vertically integrating the Manitoulin Group of Companies into warehousing, air and ocean freight forwarding, fuel servicing through New North Fuels, and in the customs brokerage business with Near North Customs Brokers. We provide a hand carry service called Expedite Plus around the world with branches in Hong Kong and Mexico.
My father is a very modest guy. He still works everyday and has learned how to use email and carries his iPad everywhere, much to my mother's chagrine. He has never been a morning person, enjoys have a nap everyday after lunch, and burns the midnight oil on projects within Manitoulin Transport and in the community. In 2008, he was invested with the Order of Canada and recognized 'as a business leader, philanthroprist and champion of economic and community development in Northern Ontario'. Last year, he received the Diamond Jubilee Medal at a ceremony in Toronto. He has kept Head Office in Gore Bay with a staff of 200 in a town of 900. There are no plans for retirement and I'm not supposed to say the R word.
I am honoured to share his story with you today and we're very pleased that he could join us here today.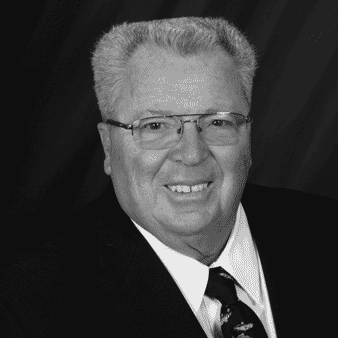 Bill Fuller
Fuller Industrial - Abraflex
Born in a small northern Ontario town This is partial history of the local legend, Bill Fuller; the story of a classic entrepreneur and long-time supporter of the Sudbury Area and the Mining Supply and Services Industry. A testament to integrity, perseverance and success.
The origins
Bill, the oldest of three children was born in 1943, and raised in Sherbrooke Quebec. His father was in marketing and sales of pulp and paper and plastic injection machines for Ingersoll Rand, His Grandfather, who he was very close with, had a machine shop in Montreal called Fuller and Foss
The Cross Country Movements
Bill moved to Montreal to attend Loyola College and Sir George William University (which is now Concordia). From there he went to work for CP Hotels, in their data processing department. Soon after that he took a position in the fluid dynamics department at Allis Chalmers in Lachine, Quebec. Allis-Chalmers Canada, was a manufacturer of machinery for various industries including mineral processing and pulp and paper. Soon after, he was promoted to the mineral processing group as a production supervisor. This is where he met his wife, Donna. It's also where they had their two boys, Jeff and Glenn.
A few years later, Bill was again promoted to a marketing position in Eastern Canada and in 1972 he transferred to Vancouver, BC. Always up for a challenge he packed up his young family and moved to Port Coquitlam. There he was an active member of the church, and the Kinsmen Club and an owner in a beautiful camp in Bellingham Washington.
Isn't Sudbury where they practised for the moon landing?
In 1974 Bill was promoted to Manager of Allis Chalmers Northern District. There he was responsible for Sales and service for Northeastern Quebec, Northern Ontario, Manitoba and Saskatchewan. The catch was the job was in Sudbury. His friends in Vancouver logically asked why he wanted to move to the moon. Bill was undeterred and found a place in the woods, way out on the shores of Ramsey Lake. Donna cried. Once again he packed up his young family and drove across the country. This time to Sudbury, Ontario a place that would be their home for the next 40 years.
While he was in Sudbury Allis Chalmers purchased Elliott Rubber and Plastic where Bill took the lead as General Manger of the new division. That was 1988.
The entrepreneurial flame ignites
Elliot Rubber and Plastic produced original equipment pump parts, rubber lining, hand built hose and urethane casting.
It wasn't the big corporate machine of Allis Chalmers, but a small business with the opportunity for Bill to really sink his teeth into an entrepreneurial mode.
Bill flourished in this atmosphere. In the three years he was there he made huge productivity gains. He also tripled sales, profitability and employment levels.
As a bi-product of his success, he got on the head office radar, and after a short time, he could no longer work under the control of the "corporate bean counters" and decided, with encouragement and support from friends, peers and business associates to strike out on his own.
Is 1981 a good year to start a business?
That fateful year Bill came home and said, "Donna, I have a plan. I quit my job, we're mortgaging the house and I'm going into business" That was the birth of Abraflex whose business was rubber lining, rubber press moulding, urethane moulding, and pipe spool fabrication.
Some history for those who weren't around, or have tried to forget about the early 80's:
December 1981 Unemployment in Sudbury hit 31 per cent
September 1981 – interest rates spiked at 20.75%
In 1982 Personal and business bankruptcies were up 27 per cent from the year before.
During 1982 Falconbridge reduced its workforce by 25 per cent.
Between 1981 and 1984 Inco and Falconbridge collectively reduced their workforce from 17,637 to 11,895.
June 1982, Inco went on strike, then they suspended operations because of soft markets.
Sudbury became known as the Unemployment Capital of Canada.
Dependence on Inco and Falconbridge at that time was not an option – Bill developed a diversified product mix and export market based on necessity.
Abraflex served Northern Ontario, Western Canada, USA, Russia, and South America (who famously and predictably copied the pump parts he sold them). They made parts for Weir, Dorr Oliver (now FLS), Krebbs, Drillex and locomotive suspension parts for various customers in North America.
There were some interesting times for Bill and his family during these first couple of years. At one point, apparently because of a mix up at the hydro office, there was an extension cord from the neighbors place while the power was temporarily shut off. Many days and nights were spent on the road in his trusty pickup truck, and so dedicated was Bill to bringing in those initial sales that one time he actually taped the ring from the lid of a mason jar to his buttock's to keep the seat from rubbing on the burn he received in the sauna the night before he left. (You will have to ask him for a full explanation on that one).
The Fuller's had some great times too. Bill and Donna were always great hosts and entertainers. There was always a party going on at their place on Greenwood Drive. A great example is their famous annual staff and customer appreciation party known as "the Lamb Roast". There was always saunas, swimming, water skiing, and boating and dinner parties at their place. There are probably people in this room who have been to Bill and Donna's who can remember (or cant☺) some great time they had there. Some may have also been out sailing with Bill and Donna on the sailboat they kept at Tony's Marina in Skead – the aptly named "Sir Owezalot". Once Bill starting making money he switched his boat up to an offshore racer with twin magnum 454 engines, which again aptly named "Passin' Gas"
Diversification across industries
The tough economics of the early eighties combined with Bill's boundless spirit inspired him to buy a 150 acre a potato farm. To make it work and to bring his family closer together, he enlisted his younger brother Jeff to move to Sudbury from his job at Wabush Mines in Newfoundland. Jeff Fuller (Senior) stayed in Sudbury and went on to become the chief electrical engineer for Inco, and more famously, the lead singer for the Shaft Bottom Boys.
"Green Gables", the most famous potato farm in Chelmsford, sold spuds to local grocery stores and restaurants all over the region. Bill used his built in workforce (family) to help make the farm work and his kids, Jeff, Glenn, and a lot of their friends spent endless nights and weekends bagging and delivering 750,000 pounds of potatoes per year.
From there, Bill went right into "vertical integration", buying a chip stand to use potatoes, then the parking lot on Elm St. that the chip stand was on.
Always on the lookout for an interesting opportunity, Bill even bought a bee farm. It was a fun and novel business. It went very well until he was stung and learned he was allergic. The final harvest was two hours later. He was out the apiary business.
Bill couldn't resist the opportunity in real estate when he and Donna bought a multi-unit apartment unit on Kelly Lake Road. They liked the rental income, but were not very big on the new 20% interest rates. When they combined this with a couple of calls from the tenants in the middle of the night, Bill began a brief, and concurrent career as a real estate agent, that chapter ended too.
In the 90's Bill purchased Basco Steel Products to expand his steel fabrication and machine shop capacity. This allowed him to expand into manufacturing hydrocyclones, flotation machines, complete pumps, valves and process tanks.
Other accomplishments
Bill, started Elastovalve at Abraflex and turned it over to George Melnychuk and Ian Watson. They became successful in their own right and another Sudbury exporting success story.
When the accounting requirements at Abraflex needed some extra horsepower Bill moved his sister Ginny to Sudbury to be the CFO. Ginny stayed in the North and now lives in Elliott Lake.
One time – true story – Bill got a call out the blue asking him if he was interested in doing some lining at a big project in Toronto. He laughed it off at first, but soon realized they were serious and Abraflex received probably their most talked about job – rubber lining the beer coolers at the Skydome.
Current status
Both of Bill's kids Jeff and Glenn Fuller stayed in the North and are business owners. Jeff owns Fuller Industrial and Glenn owns Northern Logistics – collectively they employ over 200 people.
Bill and Donna are now snowbirds and are self-proclaimed "active old age security collectors"
He still consults both Jeff and Glenn in their businesses.
Bill continues to be an Ambassador for Sudbury, Northern Ontario and our Mining supply Heritage.
A perfect example of Northern Ontario success.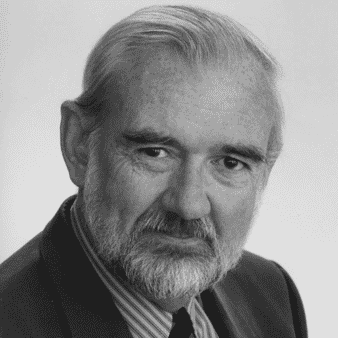 Darryl Lake
NORCAT
By Andrea & Hailey (daughter and granddaughter)
Andra: When my father first asked me if I wanted to do a speech about him I jumped at the chance. Yet, another chance to talk about one of my favourite people… my dad. When my oldest daughter, and I started looking over dad's resume, impressed is not a word even close to resembling how we felt. Proud, overwhelmed, and very shocked were words much closer to our feelings. I have always known what a hard worker my father is, but this put into perspective just how much of a hard worker he really is. As a young child, I loved watching my dad teach, even had the privilege of going to a Bio-chem class when I was 13, just to be with my dad.
Grading tests was another one of my favourite things to do with dad. Pretending I knew all that he was teaching on the chemistry tests, even agreeing with the marks in red. I cannot begin to understand what my father has in his great mind, but seeing him at work gives me a much greater understanding of someone who truly loves what he does, what he did, and what he continues to do.
Darryl was born and raised in Sault Sainte Marie. He attended St. Mary's College and worked as a student at Algoma Steel in the chemistry lab. While attending St. Patrick's College, not only did he graduate in 1965, but married my wonderful mother, Gail Jelley. The two then moved back to the Sault and back to Algoma Steel. He was a Research Metallurgist. It was there that he realized he wanted to teach. Being with people is who my dad is. So back they went to Ottawa and also back to school, where my dad received his Master's in Science. It was there that I was born.
We all moved to Sudbury in 1968 so dad could teach at Cambrian College. At Cambrian dad become the coordinator of the Chemistry, Metallurgy and Physics department and even had a greenhouse outside of his office and then became chair of that department for a number of years. Next came being Dean of Health Science, Trades and Technology. This is when I was also going to school there and we would have soup together, most days.
Also at Cambrian, dad started the first Bilingual Chemistry program in Ontario, as well as the Nort-eastern Ontario Occupational Health and Safety Resource Centre. Then dad started the Ontario Centre for Ground Control Training. As well as serving on the executive committee of the Canada Wide Science Fair and was in charge of Operation at the first fair in Sudbury. While at Cambrian he also was a founding member of the Board of Directors of the Ontario Centre for Resource Machinery, as well as part of the Regreening of Sudbury project when it began. We even went out for a ride to see what was being done. And was also a member of the Advisory Committee of the Ministry of Industry.
-----
Hailey: Over the years, my Papa has been defined by many different characteristics, in my opinion, being a visionary has been the most accurate. My Papa had a vision, and with this vision, he created an innovative solution to what many people in Northern Ontario were struggling with. March 31st, 1995 marked a great moment in Northern Ontario history. My Papa founded the Northern Centre for Advanced Technology, NORCAT. Many people within the Sudbury area saw a problem; the youth population was migrating elsewhere to find employment. My Papa was among the individuals who recognized this problem, but instead, he came up with a solution. NORCAT was created with every intention of creating jobs through innovation, bringing the youth back to Northern Ontario, and giving them meaningful jobs. Having attended and graduated from the same university as my papa, which seemingly was located outside of Northern Ontario, NORCAT was the exact reason that brought me back to Sudbury.
My Papa recognized that Sudbury had the potential to become a leader in Health and Safety, not just regionally, but globally. This leadership would work towards the implementation of new health and safety training programs across industries. He helped spearhead new delivery methods of training that would become extremely influential throughout the Northern Ontario region. Within the first few years of operation, NORCAT was able to deliver the first eLearning programs in the mining industry and in the following years, they had also created an extremely successful and recognized brand across industries.
From the basement of Cambrian College, to not just one building but two, and almost 20 years later, NORCAT has grown its facilities to over 70,000 square feet. The centre has been utilized by clients, long-term residents, training and development services, incubator and event space. NORCAT also has one of the first operating mines dedicated to training. This unique facility has helped over 1000s of workers prepare to enter the workforce, create their own path through business, or gain the experience they need to become successful.
Throughout his career, not only did my Papa put his heart and soul into his work, but he also actively participated in committees. A few of them being, the Premiers Council Jobs and Prosperity (alongside Mr. McGinty), the Conference Board of Canada, Innovation Committee, Mining Services and Supply committee, the Ontario Science and Innovation Council (alongside Mr. Harris), and currently sits on the Board of Regents for the University of Sudbury. He has also received the Community Builders Award for Economic Development, and in 2012 the prestigious Queens Diamond Jubilee Medal.
Spring of 2012, my Papa retired. Not only had NORCAT been his career for over the past fifteen years, but it had also been his passion, his baby, and his life. But luckily enough, that vision he first shared about the direction he wanted to take his organization, has successfully been carried on. Not only, did my papa showcase his vision to Northern Ontario, but he also shared it with his employees.
When I was asked by my Papa to deliver a speech, I was truly honoured. I have always looked up to my Papa. When I was four years old, I dreamed of having my Papas job, after spending March Break with him at work, I came home to tell my family that I knew what I wanted to do with the rest of my life, "I want Papa's job! I want Papas job, because all he does all day is sit at his computer and play games, and swipe his card!" – little did I know my Papa did so much more than that. Only now do I realize that, I truly aspire to be exactly like my Papa, and not just because he plays on the computer all day, but also because he is one of the hardest working people I have ever met. He took the right opportunity to create a solution for Northern Ontario, while creating jobs for youth, bringing them back, and making sure workers get home safe at the end of the day – and for all of these reasons I am truly honoured to call myself Darryl's granddaughter.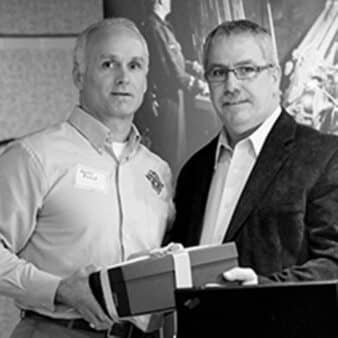 Bob Morin
Mobile Parts Inc.
Born in a small northern Ontario town in 1954, Bob Morin grew up in Winchester as part of a large family of 16 brothers and 4 sisters.
I can only imagine what it was like to grow up with that many siblings but I'm sure there are a lot of stories to tell there!
Bob moved to Sudbury in 1971 where he completed his high school years at Lasalle Secondary. After high school, Bob moved to Cornwall where he obtained his Truck and Coach and Automotive Service Technician certificates.
He worked for Canadian Tire in Cornwall as the service manager until 1979 after which he ran Rosemount Tire in Brockville. This is where he met his future wife Lori.
During a family outing at a brothers' cottage in 1981, Bob had a diving accident where he shattered several vertebrae and severed nerves in his neck leaving him paralyzed. A life-altering event such as this did not keep him down.
Doctors were not optimistic, but Bob overcame the paralysis and although not able to continue work as a mechanic, he persevered and used his automotive experience and knowledge to take his career along a different path.
After his recovery, he moved back to Sudbury and began working for his brother, Roger, at Mobile Parts Inc. as an outside Salesman. At the time Mobile Parts Inc. was heavily concentrated in the truck parts field and operated out of a small location on Highway 69 in Val Caron. Gradual diversification into the mining industry helped the business grow substantially and Bob became the General Manager in 1990.
Bob has seen the ups and downs of the mining industry and has helped the company grow from about 10 employees to its current staff of over 60. MPI-Mobile Parts Inc. is now a full-blown Global Mining Parts Supplier serving customers in over 30 countries.
The manufacturing of underground special purpose vehicles is a major part of the business and one that Bob is very proud of. Quality and service is # 1 and nothing leaves the shop without thorough inspections and testing. Being ISO certified, MPI has always been quality driven, and Bob continually instills this in his employees. Service, Service, Service is something we hear at the office often!
During the recessions of 1990 and 2008, Bob saw opportunities to develop the business by expanding into the export market. He led his sales team and made contacts overseas and obtained new customers in several countries. He was also instrumental in obtaining new parts contracts from several Canadian mining companies.
Both initiatives helped increase sales and were part of the reason that MPI was able to survive and even thrive during the hard times.
Bob has definitely weathered the mining "storm" of recessions and good times and has been able to grow the company to what it is today through his dedication and perseverance.
He works all the time (so it seems), and a nine to five job is not in his vocabulary! He is an early riser – often at work before 7am, and I've often heard him tell me that he thought of this or that at 3 in the morning.
He works late and even when he is supposed to be on vacation, we get calls at the office from him, and he is never far from his laptop.
Since the dawn of cell phones, Bob has had one glued to his hips.
Rhonda, our purchasing manager remembers the large Motorola phone with the big antenna and the satellite bag phone that he used to carry around, thank goodness for the small iPhone he has now. Mind you, perhaps if he still had one of those large phones, maybe he wouldn't have lost his iPhone…. twice last year!!!!!
Bob is an avid golfer, although he doesn't get out as much as he should. He enjoys spending time with his family, wife of 24 years – Lori, three children David, Jentje and Korina and his 5 grandchildren (with one more on the way!)
Bob and Lori are Florida Snow-Birds and relish a bit of down-time in the sun during our cold winter months. As soon as Bob sees snow on the ground, he is itching to pack up the motor home and head out. Only a few more weeks to go Bob!
In closing, I am honoured to have been able to share a little insight into Bob's life this morning with you all.
His hard work and dedication is inspiring and is an indication of what a small family business can achieve when you have persevering and tenacious people such as Bob at the helm!
CONGRATULATIONS ON THIS ACHIEVEMENT!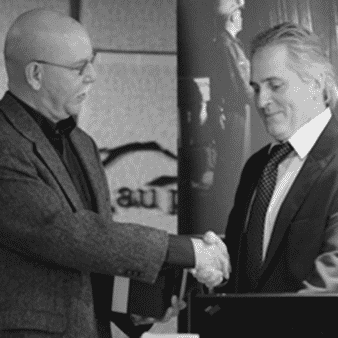 Rick Lemieux Sr
Former Owner of RDH
Good morning ladies and gentlemen, It is a great pleasure for me to be introducing my father at this year's MineConnect Hall of fame induction. I would like to also congratulate Bob Morin for his nomination.
Rick Lemieux was born in 1950 and raised on a farm in Alban, Ontario along with five younger brothers. Even at a young age, he was fascinated with machinery and being on a farm he was always around different types of equipment.
Now, one would think that he should have had enough to keep him amused and occupied but apparently not. At the age of eight, he decided that he would engineer and build his first prototype go-cart.
Now he realized in order to succeed the biggest hurdles were time and money. The most important was money and it was pretty clear that getting financial backers for his project was not even something to consider. Therefore he had to design with whatever he could find on the farm. The other hurdle was time. Now imagine that on a farm back in those days, hours were used to survive and put food on the table and there was no way that my grandfather would accept playing on a go-cart especially since Rick was the oldest of the sons and there were plenty of chores to be done. He decided on a particular day when his parents were gone for the day to take apart a garden roto-tiller and convert it to this go-cart. After some hard work, he was driving down the gravel road with a smile of success on his face. Even though he was missing a few minor 'un-important things'…… brakes and clutch…….. he realized that he could do anything he put his mind to.
Time went on and at the age of 17, he jumped at an opportunity to apprentice as a heavy duty mechanic with the local John Deere dealer. He eventually moved over to the mining sector where he ended up as Maintenance Superintendent for a mining contractor.
It was not until May of 1985 that he decided to take a leap of faith and go into business for himself. I remember the day vividly as he knew he needed a helper and for some reason without even I knowing, I had all the criteria he required in a good employee – I was available and worked for cheap.
Now as many of you know, they say the secret to any successful business is a good business plan. And this was no exception for my dad has he had it all well thought out and planned. The day he told me we were going into business. I said, "Ok, what do we do next"? He immediately responded. "First we are going to clean out the garage in the back yard and then look for work". What I did learn that summer at the age of 15 was that really all you truly need to succeed in life is to be determined and work hard. Before we knew it dad was getting contracts with the local wood mills as a diesel and hydraulic repair specialist. Not too long after the mining industry heard that he was in business and started calling for his services as he was known as one of the best jumbo tune-up men technicians.
The business grew. He started purchasing old mining equipment that we would rebuild and most often he would add a little of his ingenuity to making his own improvements whether it be for safety, productivity or reliability reasons which he would re-sell as an improved product.
As the mid 90's arrived, Rick was now starting to create his own products and by the end of 1999, his first one boom electric/diesel hydraulic DrillMaster jumbo was ready to be launched on the market. I distinctively remember asking my father who was extremely happy with his new product how was he ever going to compete against the big guys in the drilling business and whether he would he ever make a single sale in this market. Once again, he showed me that with determination and hard work that he would succeed. He continued developing more and more models and today his equipment can now be found operating on nearly every continent – Europe, Asia, Africa, North and South America.
One of the last products he developed before selling his company in March of 2011, which I believe he was most proud of was his new battery operated loader. He truly felt like he had come up with a product that would offer the mining industry a solution to ventilation challenges and meet the ever-increasing demand for safer and cleaner mining environment.
Here are Rick's other accomplishments over his years:
He was the original founder of Rock-Tech back in 1999. This company is now owned by his two sons, two nephews and his youngest brother.
Where RDH satisfied Rick's mechanical inclinations he was still searching for an outlet to help fulfill his spiritual and musical interests. In 2001, Rick and his wife, Daniele, set out on a business venture that would provide him with this opportunity to purchase a rustic tourist lodge in the Monetville area and named it Saenchiur Flechey Resort, developing it into a world-class establishment. The resort allowed Rick to play music, guide pontoon boat tours, and impart Metis traditions and local legends to his guests. The resort continues to provide guests with unique opportunities to learn about the local environment and cultures and in September 2011, it won the Ontario Edmond Chevrier award for Tourism, Arts and Entertainment.
Rick has won numerous other awards over the years such as:
Northern Region Gold Award for Market Expansion for Excellence in Exporting
Phoenix Award for exportation
Ontario Global Traders Market Expansion Gold Award
I would like to end, by saying Dad I'm very proud of your accomplishments and it is people like you, Bob Morin, the other past MineConnect Hall of Fame Inductees as well as all other current and past entrepreneurs in our communities that have founded this industry with their courage, determination, hard work and innovation.
Thank you everyone.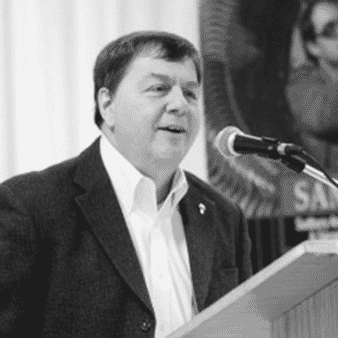 Mark Andrews
Wearwise Consulting
Good morning, MineConnect members, newly inducted and hall of fame members, distinguished guests, ladies and gentlemen.
I am sure it is the dream of every mining supply and service professional to someday be inducted into the MineConnect Hall of Fame. Who would have known, that a young kid from Kenora, ON, would spend his time in the minors selling Yamaha motorcycles and snowmobiles, quit the game, play for the other side at Noranda's Mattabi Mine, and then in 1979 return to the game he loved, join CIS and proceed to make it to the show, completing a 33 year career in the big leagues. Today that dream comes true.
As I stated earlier, Mark was born and raised in Kenora, Ontario where he attended high school and worked for the family-owned Yamaha motorcycle and snowmobile business as a sales person and two-cycle engine mechanic. After graduating from high school he accepted a position with Noranda's Mattabi Mines as Maintenance Coordinator and during his seven (7) year career held various supervisory positions within the Maintenance Department. This is where he learned that there has to be a better way.
In 1979, he accepted a position with CIS in Cobalt, Ontario as an outside sales person covering customers from Val D'or to Wawa. At the time the company had three (3) employees and quickly expanded to three (3) branches in the early 80's. When the Sherman and Adams iron ore mines shutdown in 1989, this event resulted in a significant reduction in CIS revenues, and led the company to basically start over by moving eleven (11) families to Sudbury and begin rebuilding the business.
It was around this time, close to 25 years ago where I first met him at a Canadian ESCO dealer meeting held in Port Hope, ON. At the time I was General Manager of ESCO's Port Hope Operations. While at ESCO, Mark was known to us as the "bandit" …. It was around this time that CIS, after the closing of the iron ore mines that the "bandit" decided to spend much of his time in the Sudbury mining camp. His favourite gathering spot, his skunk works, Inco's Coleman Mine. ESCO's dealer at the time, Master Welding covered the Sudbury area. Mark was not authorized to sell ESCO product in this market so he proceeded to make sure that the dealer would not sell any product either. In 1991, I moved from operations to sales management and my area of responsibility included Northern Ontario dealers … bandits included. My first order of business was to sort out why our products were not being sold in this market. For some reason our dealer's sales personnel could not even get on INCO property, specifically the Heavy Repair Shop, to promote and sell the product. I can assure you that Mark had something to do with it.
Long story short, on Remembrance Day November 11th, 1991 I appointed CIS as ESCO's dealer for all of Northeastern Ontario and to this day remains ESCO's top 10 North American dealer and next year will be celebrating its 50th anniversary as an ESCO dealer. While at ESCO, Mark showed me that he was a competent, imaginative, forward-looking and intelligent individual.
I joined CIS in 1996 and for the last 15 years I have had the pleasure to work with Mark, Mike Carriere and our team to build and grow our business. Mark is first and foremost a salesman; he loves the thrill of closing the deal. Mark is also a marketer, not in the traditional sense, but he truly understands what marketing is all about. Marketing is identifying product or service needs of the customer, satisfying those needs, and keeping the customer. Mark is not about getting the order; he is about getting the business and once he has it, transforms it in such a way that he keeps it. Just ask our competitors.
Over the last twenty (20) years, Mark has been instrumental in developing and implementing unique value added products and services such as Linerwear, CIS's inventory and wear liner management system and the concept of cost per ton buckets for the mining industry along with many other engineered wear solutions.
My intent today is not to sell you on the concepts …just ask our customers… but I want to let you know that Mark's legacy at CIS is that these accomplishments and many others form the basis of the CIS brand in the marketplace. When you see our black trucks with the bright yellow CIS logo people in the industry refer to us as the wear solution and bucket company. Mark has for all intensive purpose has been the "CIS brand" for the last +30 years; you can say he was our very own "Steve Jobs". His product and service innovation has made CIS a market leader in innovative wear solutions. He was passionate about the process, drove it and successfully managed to secure long term commitments from the customer. He was the sales, marketing, engineering, new product and business development guy plus whatever other hat he wore to get things done. Our challenge moving forward is that our organization picks up the "CIS brand" and all of the related activities that leads to its success and continue to innovate and provide unique solutions to our customers. Today CIS is actively engaged in exporting its products and services globally, recently signing an Australian and US licensee to manufacture our CIS RWM (bolt-on) buckets.
Mark, the salesman and marketer, showed us vision, innovation, perseverance and inspired us in the pursuit of customer service excellence.
In 2001 Mark became a shareholder of CIS. He founded Steelwear Limited which developed Linerwear and Bucketwear maintenance software. A few years ago, CIS also entered in a joint venture with Ionic Engineering to create CIS Ionic Mining Systems to design and build muck circuit equipment.
Mark recently retired as Vice-President of Sales on September 1st after a thirty-three (33) year career at Carriere Industrial Supply Limited (CIS). Although retired, Mark continues to work full-time to assist us in the transition but will be cutting back to two days per week in 2012. In the event that he gets bored building an aircraft in his hangar he has also started a new consulting business named Wearwise Consulting.
In closing, Mark is one of the founding patrons of this association. The members of MineConnect want you to know they are very proud of your contribution to the association and to the industry and welcome you to the MineConnect Hall of Fame.
It has been a pleasure to have been your colleague and friend over the years and it is an honour and privilege to introduce you as one of this year's inductees into MineConnect's Hall of Fame.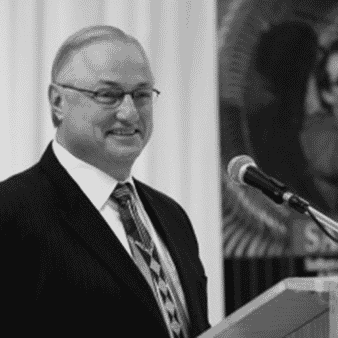 Bruce Diplock
Dixon Electric Ltd.
Bruce graduated from Humber College from the Electrical Control Technology Program. From there he started his career as a sales representative with Canada General Electric, and then Asea in Southern Ontario. He also worked with Telemechanique in sales both in Southern Ontario and Western Ontario before relocating to Sudbury and joining Dixon Electric Ltd. in 1984, an electrical wholesale distributing company.
During his career with Dixon Electric Ltd., he has led the company and fostered its growth by building the company from one branch to four locations throughout North-eastern Ontario (Sudbury, Sault Ste. Marie, North Bay and Timmins). With these expansions Dixon Electric has seen its staff grow from 9 staff to over 50 staff. Bruce and the staff have also developed Dixon Electric into a successful distributor and evolved the company into a provider of integrated electrical solutions.
On a national level, Bruce has been the past president of the Board of Directors for SEABELL (a division of Independent Electrical Distributors, I.E.D.), a past board member for Electro-Fed Canada and a current limited partner and shareholder of I.E.D. He has received many awards from his business colleagues and partners, some of which include:
Certificate of Achievement, Cutler Hammer
Innovative Marketing Award, I.E.D.
Reward of Excellence, Ouellett
Award if Outstanding Growth and Support, Panduit Canada
General Partners Award of Excellence, I.E.D.
You may also know Bruce through his many charitable endeavours. Bruce has been a strong supporter of both community and global initiatives including the following:
Sudbury Food Bank
Canadian Cancer Society
Habitat for Humanity
Canadian Feed the Children
Me to We building schools in Ethiopia and Haiti
Juvenile Diabetes Run
Free the Children
The following was submitted by Bruce Diplock's daughter, Jessica
"Many hands make light work…" is a quote that my Dad has often used on us kids as we may have be sluggish to rise from the table to help with dishes or on any number of other occasions where we were not contributing enough. In the business world, this quote speaks to Bruce's strong belief in collaboration, teamwork and placing value in the input from all parties involved in a project.
"If you were the last person on earth…" is also another quote that my Dad has used on us kids so many times that we may be inclined to roll our eyes when we hear it now. What it taught us though is to be solutions-oriented, to think outside the box, be self-motivated and always strive for more. It also taught us how to make our own peanut butter sandwiches!!
Often on long car rides, my Dad would play a game with us. He would ask us something like "If we are going 80 kms per hour and we have 30 more kms to go to reach our destination, how long will it takes us to get there?" Although this would seem like a great mathematical game for us kids, once we had been asked these various questions multiple times, we would respond with "Not again Dad!!". In the long run, what this did teach us was the importance of teaching and mentoring others and the value of problem-solving which has served his entire kids well (Jessica, Brad and Jonathan) in their respective careers.
The last quote I would like to share with you is "Hey…while you are up…." If you can picture the family sitting downstairs watching TV and one of us would get up to go upstairs for whatever reason, you would invariably hear my Dad say "Hey…while you are up…" which could mean anything from, could you grab him a glass of water to go and shovel the driveway. With this quote, he taught us the invaluable art of delegation, multi-tasking and to think of others when thinking of yourself. But ultimately, to try and sneak upstairs without being seen or heard!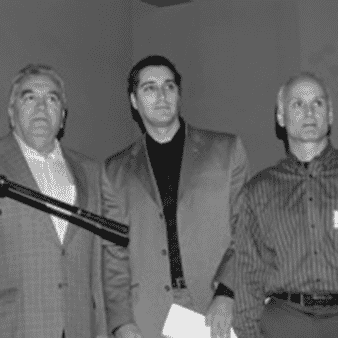 Ivan Beljo
Rematech Industries
Ivan Beljo worked in his family vineyard and farm while attending grade school and high school in Croatia. His father passed away when he was 15 leaving his mother with 13 children, the youngest of which was only a few months old. This is when he decided to move a few hours away and start working construction in the summer months to make more money for the family. At the age of 18 he decided to escape from the communist regime of Yugoslavia which prevented them from living as free Croatian Catholics. From there he went to Austria, and eventually made his way to the great country of Canada.
Speaking only Croatian and some German, he started residential painting with some Croatian friends that he met. After seven years of that, Ivan found out that Rema Tip Top (which was the original name) was hiring. He heard that the work could be challenging and exciting. He took a pay cut of half his painting pay to start this new career as an apprentice in April 1976. After one week, he became a shift boss and one year later, they made him a partner. One year after that he became a Branch Manager. He always had a gift of simplifying massive belt installations, and complex rubber lining projects. He also needed to be the best at what he did, which I think was a survival technique from his early working years. He started off with a four man crew with some part time helpers in a small shop and is now in a brand new beautiful 20,000 square foot facility and a workforce peaking at 60 employees.
Ivan's unsurpassed loyalty has resulted in very low turnover in all areas of his business. Low employee turnover, low supplier turnover, low customer turnover. He treats every employee, supplier, and customer with the same respect level regardless of their rank. He has been offered many product lines over the years. One in particular offered long term, guaranteed national contracts that he turned down for a much smaller piece of the pie at that time to ensure a long term future based on quality. He did end up with those long term contracts after all but with the quality lines that he waited with. This pursuit for quality helped earn him the recognition of the "Canadian Croatian Business of the Year" last year.
Although it is a 24/7 business, his employees have been getting overtime pay automatically on weekends since he became Branch Manager in 1978 although it wasn't the industry standard, because he believes that weekends are family time – that is, if there is not an emergency job going on. It was very important for him to offer his employees one of the best benefit packages around, and he put a workout facility in our new building to promote a healthy lifestyle. One thing Ivan's employees didn't worry about when Vale went on Strike was being laid off. He hasn't laid anyone off for 35 years.
They say that behind every good man is an even better woman. None of this would have been possible had it not been for his wife, Maria. He always knew that he could focus on work and she would take care of the household. Maria developed a pretty heavy foot from racing five kids across town to various activities.
My good friend Connie Houle always says, "Success isn't measured by how far you've gotten, but the distance you travelled from where you started". Ivan says, "When I came to Canada, I only had a quarter in my pocket". Ivan that is one long trip.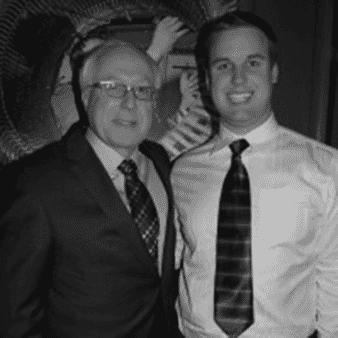 Bob Rappolt
Stantec Mining
Bob Rappolt was born and raised in Southern Ontario. His summer work experience ranged from farm work to working in Berlin, Germany (then behind the Iron Curtain).
He graduated from Queens University in 1976 with a mining degree in Mining Engineering.
Shortly after graduation, Bob joined Inco's Sudbury Operations and worked on various engineering assignments.
In 1987, he joined the engineering arm of J.S. Redpath Limited, the Canadian contracting company. Jim Redpath had always believed that a strong engineering presence was vital to the success of the contracting, and that was a valued added approach that was different to most mine contracting companies at the time.
Bob soon led the mining engineering group within the engineering arm. He was the leader of development strong budgets and cost records – something that seemed a challenge to many others in engineering.
He also served as a facilitator between the engineers and contractors – and at times this was a very difficult assignment.
In the early 1990's, Jim Redpath, who was semi-retired at the time, returned to the fold and determined the company, which had branched out into a variety of enterprises, should return to its original roots. One of those areas which was considered was the large engineering group, which then totaled over 80 people. He then sold the engineering company to a group of select employees, one of whom was Bob Rappolt.
Bob earned the position of Vice President and directed the Canadian Operations from that time on. Early success of the engineering group led to a full buyout from J.S. Redpath Limited, and by 1996 engineering was fully independent. That company went through a series of name changes, finally settling at McIntosh Engineering.
Bob led the operational aspects through a series of successes. In the late 1990's, Barrick became a major client on a sustained basis. Bob secured an assignment in Kazakhstan with Glencore. A few employees received what Bob loves to call an "all expenses paid business class trip" to the site. Fast forwarding a few years, Bob continued to lead the company with a growth strategy which, of course, was eventually cut short by the events of September 2008.
By then, Stantec had acquired the company but that did not secure all jobs, and unfortunately about 30 good people lost their jobs and things were getting tougher by the day. By the fourth quarter of 2008, drastic action was needed to maintain the core of workers. Bob has a knack of sensing business potential, and increased his time in Saskatchewan. He always preached commodity diversification, and felt an opportunity coming.
By the end of March 2009, Bob had almost single handedly achieved success with PCS for the Allan Mine shaft upgrade. He continues to support that project which is underway at present, on schedule, and planned for completion in Q3 2011.
Then another project came to light with BHP. Again Bob led the efforts using his professional relationships to negotiate the multi-year contract. That work is underway at present and will be for some time to come.
This brief overview is just a few of the highlights of Bob's career. He has been successful mostly as a result of his honest, straight-forward dealing with clients, and developing a good team around him.
A true gentleman and friend to many, Bob has truly earned this award he is being honoured with today from MineConnect.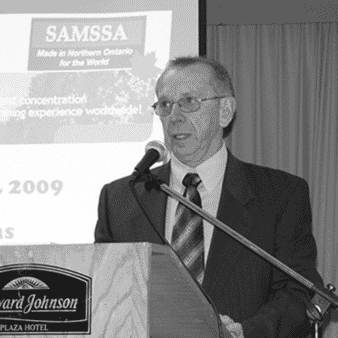 Franz Peter Matusch
Copper Cliff Mechanical
Franz Peter Matusch was born in October 1945 in Olmütz Czecheslovakia—a war torn German enclave in the Sudetenland, a contested region bordering pre-World War Germany.
The early years of Peter's life were difficult ones. His father was killed prior to his birth during the final days of the war. In early 1946, two-month-old Peter and his young mother were ejected from the Sudetenland along with approximately 500 000 other ethnic Germans and relocated to settlement camps and small towns across Germany. The family eventually settled in Oberstaufen, a small town in the foothills of the Alps in Southern Germany.
In his youth, Peter learned the value of hard work first-hand. Arriving in Germany with nothing, Peter had to earn his way. Even as a young child, he had to help provide his family with the necessities of life.
When he was 13, after his mother's remarriage and the birth of a sister and two brothers, Peter emigrated to Kingston, Ontario, where his stepfather began work as a millwright.
Barely a teenager, Peter immediately entered the welding trade, working after school and on weekends with his stepfather. Leaving school at 16, he became full-time welder in the Kingston shipyards, and then spent his youth following work across Canada, from one project to the next.
After marrying in 1967, Peter and Renate Matusch moved to Sudbury, Ontario where Peter joined the Pipefitter's union. They settled down to raise a family.
In 1978, Peter opened Copper Cliff Mechanical. It consisted of an old pickup truck and a small wooden storage shed that he rented along Fielding Road in Lively. The company started by providing basic plumbing and piping services to local industry—primarily INCO.
With hard work and a characteristically German attention to detail and quality, the business grew rapidly. By the early 1990s, the business had grown to 400 employees and 5 subsidiary businesses, providing a wide array of construction services to heavy industry throughout Northern Ontario and beyond.
Between 1991 and 1994, the economy in Northern Ontario collapsed. The CCM Group of Companies suffered as well. In 1994, with his business near to bankruptcy, Peter began to rebuild.
From 1995 through the early 2000s, the company re-emerged as a more diverse organization with a broader customer base. Showing the same resilience that Peter learned while struggling to build a life in post-war Germany, the CCM Group has re-emerged as a leader in the Northern Ontario construction industry.
Today, the CCM Group continues to grow and change. Peter is excited about the coming decade's challenges and opportunities. While the CCM Group shops and offices on Fielding Road bear little resemblance to the rented shack he started with in 1978, Peter's pride in his business is as great as they were over 30 years ago, when it all began.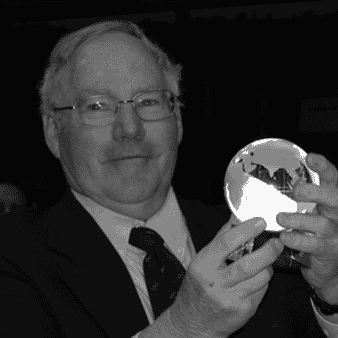 Ron Miller
Miller Technologies
Ron was born in Hanover Ontario in 1945. He attended what is now Mohawk College and earned his mechanical Engineering Technologist diploma in 1967. Immediately after school he began working for Timberjack Equipment in the special equipment division in Woodstock where he assisted in custom design work. In 198 Ron heard that Jarvis Clark in North Bay was looking for designer to further the configuration of the Minejack for mining applications and he again assisted in a number of major projects all stemming from the Minejack carrier Ron led the design team at Jarvis Clark for some ten years in a variety of engineering and plant functions as a designer chief engineer and product service manager.
During this time the plant went from a service station in Sudbury to a 400 employee manufacturing plat in North Bay. In this period of time some 1500 machines were manufactured in which Ron carried a major design responsibility. Jack Clark commented," Ron's unique ability is that he can translate a design specification into a practical machine. Very few designers have this talent."
With the departure of Jack Clark from Jarvis Clark prior to 1979 and with the encouragement of Jack Clark, Ron started his own design Consulting Business "Miller technology" as a one man operation doing custom design work for mining companies and suppliers.
Ron took the initiative to expand his business and designed his "Three Wheel Minekart" and began travelling and selling this machine throughout Ontario and Quebec. His success was achieved when his wife Nancy the "accounting Manager" sold five units by phone to Bousquet mines in Quebec while Ron was moose hunting.
Today after 40 years in business the company employees 30 people in a tough recession while having a peak of 50 employees. And has operations in North Bay and a parts distribution facility in Sudbury
Ron often tells people "we move everything underground except rock"
Today the company sells Canada wide with international sales in the USA Chile, Africa and Russia. To further maintain company stability, a Division was established which supports the construction, forklift and utility markets throughout Northern Ontario In 2003 The Company was presented an award by the National research Council as one of Canada's Innovation Leaders.
The company is now run by his two sons Chad and Kent while Ron enjoys various aircraft off water land and ice as well as hunting and fishing and Ron sits on the North Bay Airport Board of Directors.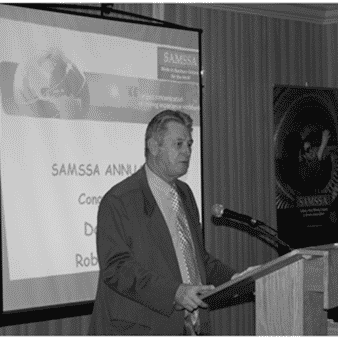 Robert S. Lipic
Mining Technologies International Inc.
Bob Lipic has had an extensive career in the mining industry and is well known in international mining circles. As President and CEO of Mining Technologies International (MTI), Bob Lipic has spent more than 30 years building, consolidating, expanding and adapting his company to the challenges of the mining industry. This Canadian owned company was established in 1995 as a result of a merger of several companies, with names familiar to the mining industry: Drillex International of Canada, Continuous Mining Systems, LHD Equipment, John Clark Inc., Drillex U.S. Inc., CMS Pacific, and Drilco Australia PTY.
Although the company has not been immune to industry recessions, MTI's push for innovation has allowed the company to prosper and compete in both domestic and international markets.
Mining Technologies International has established itself and an extremely diversified mining equipment supplier of products including:
Rotary drilling tools (for open pit mining)
Raise boring tools (for ventilation raises, ore passes, access holes and shafts)
In-the-hole drilling tools (for production drilling)
Reverse circulation drill pipe (for mineral exploration)
Capital equipment (underground loaders, trucks, drill jumbos, production drills, utility vehicles, rail-haulage systems, personnel carriers and shaft sinking equipment)
Hydraulic and pneumatic cylinders
The company currently employs 300+ employees in the Sudbury and North Bay area. The two plants located in Sudbury, Ontario manufacture capital and consumable equipment while the plant in North Bay manufactures hydraulic and pneumatic cylinders used extensively through the mining industry. All three facilities are currently working at peak capacity.
Bob Lipic has been the recipient of several awards including Northern Ontario Business – Entrepreneur of the Year in 2006, Community Builders Award of Excellence – Economic Development in 2006, Northern Ontario Business – Company of the Year 51+ Employees in 1994 and Sudbury and District Chamber of Commerce – Business Excellence Award – Entrepreneur of Year 50+ Employees in 1998. He has recently been nominated for the Premier's Award for Ontario College Graduates. Bob Lipic is currently on the Advisory Board Northern College, MIRARCO, and Centre for the Commercialization of Mining Technologies and Services.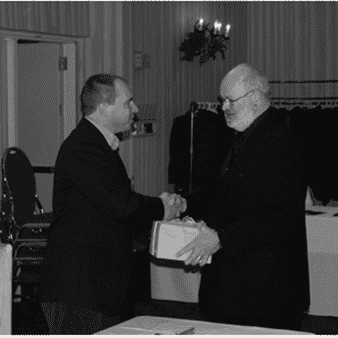 Don Rastall
Rastall Mine Supply Ltd.
Don Rastall was born and raised in Huntsville, Ontairo. His father, Ernest was a business man operating a small garage and this is where Don first learned about good service, happy cusomters and a strong work ethic by working alongside his father after school and on Saturdays at the age of 11.
When Don was 17 his father suddenly passed away and Don was forced to seek and new job and was subsequently hired by Bell Telephone.
His first job at Bell was in the construction department and soon the company realized that Don was a better talker than a pole climber so he was transferred to the Sales Department. Although still quite young, Don was entrusted with a large territory from Huntsville to Fort Francis travelling that route for 3 ½ yrs. Part of his job requirements was to spend 10 wks. Every year in Marketing School sponsored by AT&T where he learned a great deal and still to this day practices certain techniques he learned from that time.
Don eventually came to live in Sudbury and met his wife Jackie Helpert in 1959 and then was married in 1960. They have two children Charles and Mari-Helen.
Don went to work for Helpert's Supply which was owned an operated by his father-in-law Charlie Helpert and remained there for 15years where he worked as a salesperson.
The experiences that Don incurred allowed him to learn a lot about the Mining Industry as several of his accounts included that sector such as Dravo, MacIsaac Mining and Redpath.
He noticed at this time that Drill Doctors were modifying 12" adjustable wrenches so they would open wider as requested by the Miners that used them.
This is when an idea was born. After much research and dedication Don then started his own business in 1975 with very little money but a vision that he could somehow take the idea of a modified adjustable wrench and make it happen and he did.
It wasn't long before both Don and Jackie would package wrenches at home and send them all over Canada. Today, wrenches are manufactured overseas and are shipped throughout several countries including the U.S. Europe,Australia, South America.
Don also saw a need for fasteners and eventually decided that he could supply top quality fasteners to the exisiting mines in Sudbury such as Inco and Falconbridge and has expanded quickly to include servicing not only the mines, but the forestry and construction sectors as well both locally, nationally and internationally. Rastall Mine Supply Ltd. Is the largest fastenersupplier in the North and continues to be a pivotal asset to this community providing excellent product and unsurpassable service.
There have been many bumps along the road including a disasterous fire which burned Rastall Mine Supply Ltd. &Rastall Tool Corp. to the ground in July 2000 but with the perserverence of Don and his dedicated staff they were quickly able to secure a temporary warehouse and were back in business within 48 hrs.
Community is important to Don and he continues to make contributions to many great organizations including the United Way, North Eastern Onario Regional Cancer Centre the Regional Hospital just to name a few.
Many great friendships have been formed with other visionary business people in this community and together they have set a precedent in the way that business is done in this community and it is the men and women that will follow them that will benefit from there collaborative years of dedication and experience.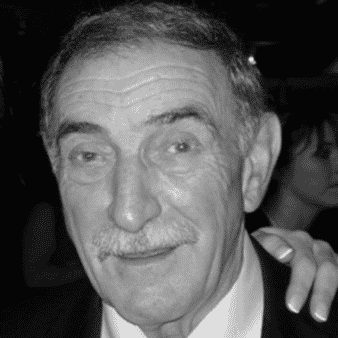 Fred Castron
Cast Resource Equipment Limited
The son of a blue collar mine worker in Penticton, B.C., Fred grew up in the 30's and 40's with limited formal education but he developed a fondness for numbers and a willingness to learn which would later serve him well as a young partsman working in the warehouses of Blackwood Hodge Equipment Limited.
After a forty year career with Blackwood Hodge, the last 24 years in Sudbury, Fred achieved many personal milestones including parts manager London Branch until 1970 and Branch Manger and later Vice President of Northern Operations that included Sudbury, Val D'Or, Timmins, Sault Ste Marie, Thunder Bay and Winnipeg. He retired in 1994 but during his tenure, he took advantage of any opportunity to increase his knowledge of supplier products, personal development courses offered by the company and mentoring programs.
His career became his formal training and his own drive to succeed guaranteed that he would. In 1994 he began Cast Resource Equipment Limited with his partner and together they have grown the business into a group of four companies that collectively employ almost 75 people. At Cast Resource his team set a new standard for remanufacturing underground equipment offering an unprecedented new machine warranty and cost per hour guaranties.
He expanded the customer base around the world to include England, Ireland, USA, South Africa, South America and Mexico. The company pioneered Tele Robotic scoop tram Operation and Maintenance at INCO Ontario mines.
As impressive as his business accomplishments, are the countless volunteer hours he has contributed including;
Coaching many minor hockey and baseball teams
Fundraising for various causes including "The Children of Cancer" event that raised money to help house families while away from home with their children stricken with the disease.
Over ten years of fundraising for PC Party of Ontario both locally and federally
Local CIM executive member for over ten years
Largest small business contribution ever to United Way in 2005.
Fred has been involved in over $1 billion dollar worth of equipment and parts sales over a 54 year career. Just recently, Fred opened an office Nevada. From his humble beginnings, Fred has risen to the executive level through hard work, and dedication to the industry and to his community.
Conrad C. Houle
Tracks and Wheels Equipment Brokers Inc
"Success isn't how far you go, but the distance you traveled from where you started." A personal philosophy and motto lived and honoured by Conrad Houle, President of Tracks and Wheels Equipment Brokers Inc.
Houle had a good life growing up. A big family with no money, he was always well looked after. The son of a hard rock miner, he was more interested in working than in school. Houle says his mind was better occupied when he was working or doing physical labour.
Houle's biggest educational experience began in the parts business in the mid 50's. His education at the time was a mine manager by the name of Tino Luoma. Luoma taught Houle more than simple math and business. Houle learned chances could be taken on him, and will always be grateful for the breaks and opportunities Tino gave him.
The adventurous Houle went on to work for a few other companies, including UH and Craig Auto Electric, who gave him the opportunity to progress in the company.
Venturing on into the sales of heavy equipment, Houle worked for VOB Equipment, Brouzes Equipment, Sheridan Equipment, Equipment Sales and Service, and Caterpillar Crothers Ltd., where he learned the business and was able to move on to his most exciting learning experience.
With 20 years in the heavy equipment industry and a dream, the then 42-year-old Houle became restless. On February 1, 1980, with $350 in his pocket, Houle and his wife, Sheila, started what is now Tracks and Wheels Equipment Brokers Inc.
Operating out of their home in the beginning, Houle would buy and sell equipment. They maintained a good clientele because they "went out and found what their customers wanted". Venturing into major lines was one of the best risks for Tracks and Wheels. They can proudly say that they are the largest Kubota dealer in all of Canada.
The mining industry still remains at the core of Tracks and Wheels' operations, although the addition of the Case and Kubota lines has greatly expanded their scope propelling them beyond mining applications into construction and forestry as well.
Manufacturing also plays a major role, extending the range of the business into the global arena. The "Mine-Master" line of equipment, developed and manufactured by Tracks and Wheels, has been tried and tested and given the stamp of approval by industry giants such as Xstrata, and CVRD INCO.
Houle has built the company to the existing size of over 100 highly qualified and motivated employees, working out of five locations in Ontario and Manitoba.
Tracks and Wheels is a globally operating company which still holds to its core philosophy of "Service-Service-Service".
Conrad Houle says, "Getting bigger is not the most important thing in life, but getting better and serving a client's needs is the most important aspect of a business. Despite all the competition, the main ingredient of success is service".
Houle also provide superb service to the community in which he resides. If you are fundraising and you need something, you can be sure that Houle will step up the plate. He gives his time, energy and monies to many organizations within the Greater Sudbury area. Over the years, Houle has helped out Sudbury Regional Cancer Centre, United Way, Big Brothers, Red Cross and was instrumental in getting the Strokes for Hope Golf Tournament up and running.
There is not a man in town that can compete with Houle's generous nature. He knows full well that you get back only what you put in both in business and in the community in which you reside…and he does both very well.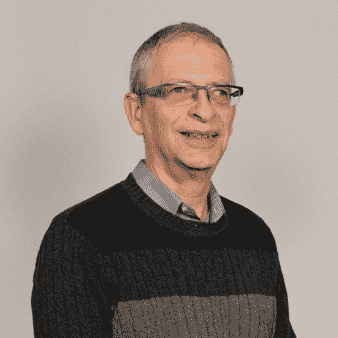 Norm Tollinsky
Sudbury Mining Solutions Journal
Special Recognition Award
Norm Tollinsky is a veteran journalist and founding editor of Sudbury Mining Solutions Journal. He has a Bachelor of Arts with Honours in Political Science from McGill University and a Masters degree in International Relations from the University of Toronto.
Norm began writing for the McGill Daily. He has served as editor of the Manitoulin Expositor, editor of Sudbury's community newspaper, Northern Life, and was the founding editor of Northern Ontario Business. During a career spanning 40 years in the publishing business, he also served as Director of Newspaper Operations for Robinson Blackmore Printing and Publishing in Newfoundland, Director of Marketing and Research for Thomson Newspapers' National Sales Department and Publisher of ComputerWorld, a national trade publication serving IT professionals.
After some 17 years in various management roles in the newspaper business, Norm returned to writing and editing full-time in 2004. He also serves as editor of the Northern Ontario Medical Journal.