Last week contained a whirlwind of activity for MineConnect! Let's get you caught up…
The Northern Ontario Roadshow: Thunder Bay "Cen-Can" edition
The Northern Ontario Roadshow: Thunder Bay "Cen-Can" edition was a blast! Check out the video recap below for proof. Thanks so much to everyone who came out to The Chanterelle, and to our event sponsors:  Digital Engineering, Levert, Milwaukee Tool, TIME Ltd. Rector Machine Works Ltd.
Central Canada Resource Expo
Our booth at the Cen-Can Expo was bustling!  Positive word-of-mouth is generating buzz in the northwest about MineConnect, and a lot of people are catching on to the value of membership and connections made through MineConnect. (Hey, it's what we do!) As always, we're extremely proud to represent our member companies at trade shows, because you do amazing work!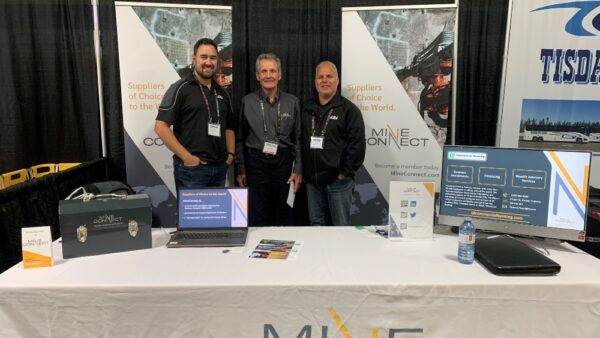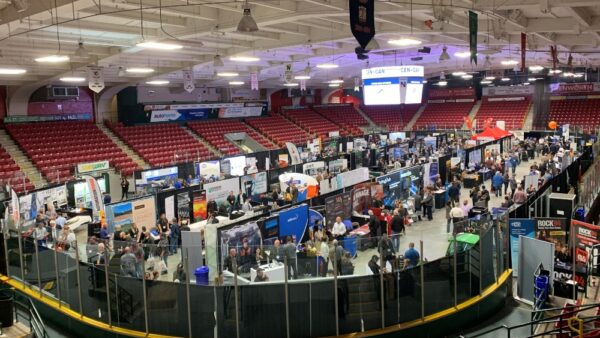 Milwaukee Tool's Core Trades Night
Paul & Marla were so pleased to join Caleb & crew out at Milwaukee Tool's Core Trades Night event in Thunder Bay. They had a great time chatting with Milwaukee reps and checking out cool tool-demo stations!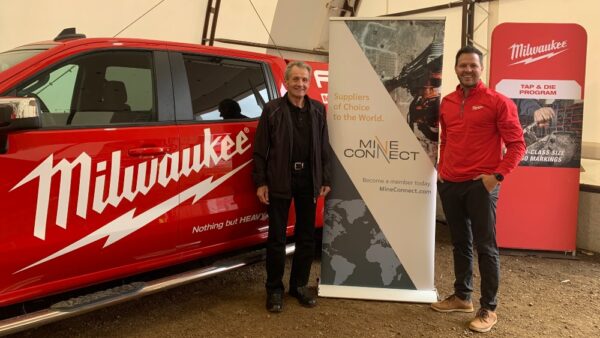 Vale's 2nd Annual Women in Trades & Mining Social
Lisa represented MineConnect at Vale's 2nd Annual Women in Trades & Mining Social event at Dynamic Earth on September 14th.  Vale has taken many steps to prioritize diversity and inclusiveness in their operations. Since they began this initiative in 2019, nationally, Vale has seen a 36% increase in their female workforce as a result of their efforts.  This event provided a unique opportunity to hear from Sudbury-based women who are finding fulfilling careers in various positions within Vale, as well as other trades & mining-related partners. The sold-out event was full of energy, enthusiasm, and created a space to discuss how to involve more women in mining and trades, as well as create wider understanding of the multitude of exciting career options that the mining industry offers.